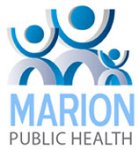 September is Fetal Alcohol Spectrum Disorders (FASD) Awareness and Prevention Month throughout Ohio.  Each year since 1999 Ohio has recognized September 9 as National FASD Awareness Day. The ninth day of the ninth month was chosen to encourage women and expectant mothers to abstain from alcohol during the 9 months of pregnancy.
On Monday, September 9, 2013 staff at Marion Public Health (MPH) will wear purple to help raise awareness for FASD. You are encouraged to show your support and visit the link below to find out what you can to do throughout the month of September.
"Together we can inform all women of child-bearing age to abstain from drinking alcohol during pregnancy," said Traci Kinsler, MPH administrator. "FASD is 100% preventable but the effects are irreversible.  Not a single drop!"
You can visit Ohio's FASD Initiative website at www.notasingledrop.org for more information and resources about FASD.