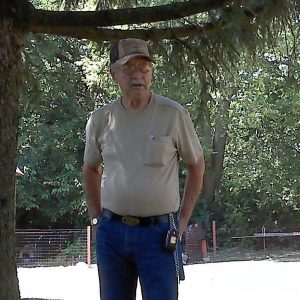 Harrison B. "Sonny" Johnston age 82 of Marion, Ohio passed away Monday, February 13, 2017 at his residence.
He was born March 26, 1934 in Morgan County, Kentucky to the late Harlan and Gladys (Litteral) Johnston.
On January 7, 1994 he married Carol J. (Scott) Johnston.
Sonny was a heavy equipment operator for over 20 years with the Local Union. He was a member of the Moose Lodge in Upper Sandusky and Softball County Commissioner for many years in Wyandot County.
He is survived by his wife, Carol Johnston of Marion, Oh., his children, Brenda (Mike) Yost of Marion, Oh., Cindy Jordan of Marion, Oh., Lavetta "Sam" Jones of Marion, Oh., Rocky (Robin) Johnston of Nevada, Oh., Darren Johnston of Marion, Oh., Stony  Johnston of Harpster, Oh., 12 grandchildren, 26 great grandchildren, 2 great great grandchildren, his brother, Harry (Helen) Johnston of Marion, Oh., and numerous nieces and nephews.
He was preceded in death by his brother, Arnold Johnston, his sisters, Helen Drapper, Cletus Miller and a grandchild.
Visitation will be held Wednesday, February 15, 2017 form 2-4 and 6-8 PM at the Boyd-Born Funeral Home, 122 W. Columbia St. Marion, Ohio. Funeral services will be Thursday, February 16, 2017 at 11 AM at the funeral home with Pastor Grover Caudill officiating. Burial will follow at Grand Prairie Cemetery. Memorial contributions may be made to Heartland Hospice.
Similar Posts: