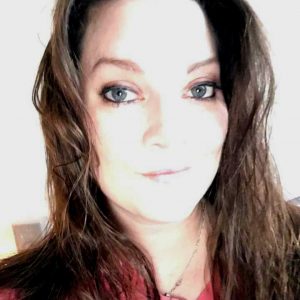 Charity Nichole Ransome Hill, 35 of Lakeview, died unexpectedly Saturday, April 8, 2017.
She was born October 21, 1981 in Marion.  On November 11, 2005, she married Charles Hill in Marysville and he survives in Lakeview.
She worked as a Quality Inspector for Yorozu at Honda for many years.  Charity loved boating and fishing, and just being outdoors.  She was an avid fan of the Ohio State Buckeyes and was a talented artist.  She was a loving and caring person, always putting everyone else's needs before her own.  More than anything, she loved her children.
Besides her husband, she is survived by her mother, Juanita Hendrickson, Bellefontaine; her father, Charles, Ransome, Richwood; four sons, Jordan Robert Scott Taylor, North Lewisburg; Brandon Michael Hill, Lakeview; Shane Alexander Hill, Lakeview; Chase Anthony Hill, Broadway; a daughter, Ariel Marie Hill, Broadway; a brother Jonathan McLoughlin, Bellefontaine; two sisters, Daryl Ann Clark, Prospect; Chastidy (Ken) Winkle, Richwood; mother-in-law, Margie Marie Joy, Marysville; maternal grandmother, Velma Mae Hendrickson, Richwood; paternal grandmother, Ruth Webb, Richwood; grandparents-in-law, Betty and James Fizer, Marysville.
She was preceded in death by a brother, Abram Ransome; father-in-law, Charles Edward Hill; grandfathers, Francis Edward Hendrickson, Leonard Webb and Abram Ransome.
Funeral services will be Friday, April 14, 2017 at 11:00 AM at the Stofcheck-Ballinger Funeral Home, Richwood with Gary Hendrickson officiating.  Friends may call on Thursday from 4 to 7 PM at the funeral home.
Memorial gifts may be made to a Gofundme campaign for Charity Nichole Ransome Hill to help the family with expenses.
Condolences and remembrances may be expressed at www.stofcheck-ballinger.com
Similar Posts: