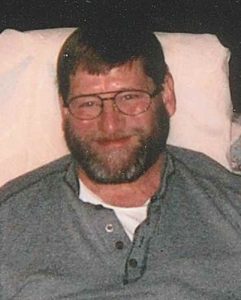 John D. VanGorden, age 64, of Marion, Ohio went home to be with the Lord on Thursday, May 11, 2017 at his residence.  On July 26, 1952 he was born to Clayton D. and Daisy M. (Richardson) VanGorden in Marion, Ohio.  He was a graduate of Marion Harding High School.
John attended Trinity Baptist Church for many years before his decline in health.  He was faithful with his daily Bible devotions.  He also enjoyed fishing and hunting, and was a die-hard Cleveland Indians and Cleveland Browns fan.  John enjoyed spending time with his grandson, Jagger, cooking a lot together, woodcrafting together, and building with Connects. He also carried on his father's tradition of a New Year's Eve barbecue.
John worked five years as a brakeman for Erie Lackawanna Railroad and later for Car Care.
John is survived by his beloved daughter, Julie Ann Temple; her son, Jagger Temple; her mother, Dawnzee D'Angelo; and her two sisters, Angela Temple Marr, Tara Temple.   John is also survived by two brothers, Richard (Carol) VanGorden, and Jim (Goldie) VanGorden; three sisters, Mary Sherman, Gloria Meddings, and Debbie (Tom) Jolliff; brother-in-law, Jim Doup; and numerous nieces and nephews.  John is predeceased by his parents and sister, Phyllis VanGorden Doup.
Memorial Service will be in Grand Prairie Baptist Church with Pastor Bob Hendrix officiating on Friday, May 19, 2017 at 11 AM.
Burial will take place at a later date.
In lieu of flowers, donations may be made to Our Daily Bread Ministries at www.odb.org/donate.
Condolences may be expressed to the family on-line at www.boydbornfuneralhome.com.
Similar Posts: