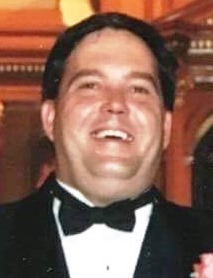 Michael (Mike) Lee Solomon, age 56, of Marion, passed away Tuesday, May 2, 2017 at Grant Medical Center in Columbus, Ohio after a brief illness.
Mike was born July 17, 1960 in Marion, Ohio to the late Thomas Edward and Mary Louise (Cook) Solomon.
He graduated from Marion Catholic High School in 1979 and then continued his education with a Bachelor's degree in Marketing from St. Joseph's College in Rensselaer, Indiana.
He worked many years as a contract logistics specialist.  This job took him all over the world including Iraq and Afghanistan where he worked for the United States' Government, often putting himself in harm's way to secure incoming and outgoing aircraft delivering equipment and supplies to our troops.
Locally, Mike was a member of St. Mary Church and The Knights of Columbus Council 671.
Mike never met a stranger who endeared others with his warm smile and sense of humor, many of whom were there for him when times became difficult. He leaves behind those who will miss him, especially his dear friend Sharon Moore of Marion and cousin Marianne Webb of Bellevue.
Mike is survived by his brothers, Daniel (Anna) Solomon of Denver, Colorado, Tip (Connie) Solomon of Southlake, Texas, Uncle Glenn (Pat) Solomon of Cleveland and many cousins, nieces and nephews.
A graveside service will be held at St. Mary's Cemetery, on Friday, June 23, 2017 at 12:00 noon with Father Ryan Schmit presiding.
Memorial contributions may be made in Mike's name to St. Mary's School, 274 N. Prospect St., Marion, Ohio 43302.
Snyder Funeral Homes of Marion are honored to serve Mike's family.
Online condolences and memories may be expressed by visiting www.SnyderFuneralHomes.com.
Similar Posts: