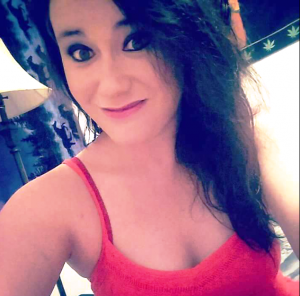 Ashley Nichole Parr, age 30, passed away unexpectedly Tuesday, August 1, 2017.
Ashley was born in Kalamazoo, Michigan on May 8, 1987 to the late Dennis T. Lassin and Lori Ann (Copeland) Lassin.
Ashley was a 2005 graduate of Marion Harding High School.
Shortly after graduation, Ashley married John Robert Parr, on December 2, 2005, who survives.
Ashley was a loving, caring person with a heart made of gold. Ashley loved being a mom more than anything; she could spend countless hours boasting about her girls and sharing their stories. The stories she loved to share the most were the ones where the girls had their very unique way of wording things. She enjoyed spending countless hours jogging, and loved the outdoors. Ashley also had a passion for reading and would spend at least an hour every night deep inside a book. Summer trips with her husband to Cedar Point were a must and she always cheered on The Wolverines. GO BLUE!!!
Ashley worked as the manager of Kentucky Fried Chicken in London, Ohio.
Ashley will be missed by her mother Lori; husband, John; children, Brandi-Lynn Lassin, Brooklyn Parr, Shawna Parr and Vyktoria Parr; step-children, Tobin Kegley and Jadden Parr; sisters, Lorita and Stacy Hornbeck; nephews, Lucas Hecker and Hayden DePouw; numerous aunts, uncles, cousins, and special friends, Ashely Arthur, Jeannie Bowers, and Levi Messenger.
She was preceded in death by her father Dennis T. Lassin and her step-father Lyle D. Hornbeck.
In lieu of flowers, donations may be made in Ashley's honor to Snyder Funeral Homes of Marion.
Private family services will be held at a later date.
Snyder Funeral Homes of Marion are honored to serve Ashley's family.
Online condolences and memories may be expressed by visiting www.SnyderFuneralHomes.com.
Similar Posts: