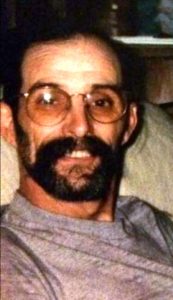 John Ernest Eaches, Sr., age 66 of Marion, passed away on Wednesday September 6, 2017 at his residence surrounded by family.
John entered into this world on January 29, 1951 to the late Dale and Minnie Mae (Morris) Eaches in Marion, OH. On December 18, 1976 in Marion, OH, he married the late Sandra Kay Ferrin.
He graduated from Harding High School in 1969. Then John proudly served our country during the years 1971 to 1974 and re-enlisted during the years 1980 to 1986 in the United States Army. He worked at Marion Steel (Nucor) for 23 years as a steel worker and crane operator. John was a big Browns and Buckeyes fan and he also loved fishing and being an amateur auto mechanic. He really enjoyed and love being with his family, especially the grandkids and dearly missed his wife, Sandra. John will truly be missed by all his family and friends.
He was preceded in death by his parents: Dale Eaches and Minnie Mae Cranston; his wife of 40 years: Sandra Eaches; two sisters: Nancy C. Carr and Evelyn M. Frazier; and four brothers: Everett "Butch" Cranston, Frank Eaches, Richard Eaches and Raymond "Jiggs" Eaches.
John will be missed by his daughter: Angela M. (Chris) Stanforth of Marion, OH; a son: John E. Eaches, Jr. of Caledonia, OH; a sister: Paula "June" Main of Marion, OH; a brother: Alva (Melinda) Eaches of Marion, OH; five grandchildren: Haley Eaches, Skyler, Eaches, Ronen Eaches, Penelope Stanforth and Morgan Stanforth; and many nieces, nephews and cousins.
Friends and Family can come to honor John's life on Monday September 11, 2017 starting at 4pm to 7pm at the Boyd-Born Funeral Home. A funeral service will be held on Tuesday September 12, 2017 starting at 11am at the funeral home with Pastor Brett Cornelius officiating. A burial will follow at the Grand Prairie Cemetery with the Marion County United Veterans Council doing military honors. In lieu of flowers, please make a donation to the James Cancer Hospital. Online condolences can be expressed to the family at: www.boybornfuneralhome.com.
Similar Posts: