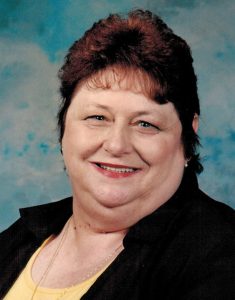 Karen Sue Harper-Alexander, age 69, of New Bloomington, passed away on Monday, September 11, 2017 at her residence, surrounded by her loving family.
On July 26, 1948, she was born to the late Francious Gene and Betty (Ulery) Horne, and in 2002, she married her husband Ralph Alexander, who still survives in New Bloomington.
Sue worked in medical records at Marion General Hospital for over 10 years, and she was a very family-oriented woman who loved her children, grandchildren, and great-grandchildren dearly. She enjoyed planting flowers, and she was a social butterfly who knew and talked to everyone.
She is survived by her husband Ralph Alexander of New Bloomington; her children Lisa (John) Smith of Elkhorn City, Kentucky, Steven "Randy" (Amy) Harper, Jr., of Marion, Pamella Harper of New Bloomington, Janice (Brian) Swavel of Morral, and her step-daughter Rhonda Council of Cape Coral, Florida; her brother Frank (Patti) Horne of Marion; her sisters Audrey "Katie" (Jim) Jarrell and Bonita Horne of Marion; 2 sisters-in-law; 2 brothers-in-law; 6 grandchildren; 3 step-grandchildren; and 4 great-grandchildren.
She was preceded in death by her parents Francious and Betty, 1 brother, and 2 sisters.
Calling hours will be held on Thursday, September 14, 2017 from 4 PM to 8 PM at the Boyd-Born Funeral Home. Services will take place on Friday, September 15, 2017 at 10 AM at the funeral home with Pastor Keith Horn officiating. Burial will follow at Agosta Cemetery.
Memorial contributions may be made to the OhioHealth Hospice. Condolences may be expressed to the family online at www.boydbornfuneralhome.com.
Similar Posts: