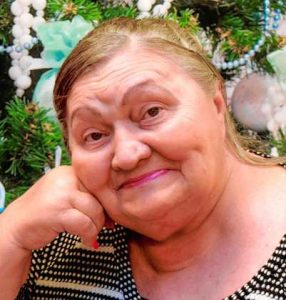 Mary Ann Hensley, age 77, of Marion, died Friday, September 8, 2017, at Riverside Methodist Hospital with her loving family by her side.
On February 18, 1940, Mary Ann was born in Xenia, Ohio, the daughter of the late William and Helen (Travis) Harris. She graduated from Westbrook West High School in Columbus in the class of 1958.
Shortly following graduation, Mary Ann married the love of her life, Linvill Hensley, on June 3, 1959. Together they shared thirty two wonderful years of marriage. He preceded her in death on September 11, 1991.
A loving homemaker, Mary Ann always made sure her husband and children were well taken care of. She especially enjoyed spoiling them with meals from her kitchen.
When Mary Ann wasn't spoiling her family, she enjoyed watching the OSU Buckeyes, Cincinnati Reds, Elvis, the Home Shopping Network, and old westerns with John Wayne.
Most important of all to Mary Ann was her family. She was always there for her children and grandchildren, never missing a sporting event or activity they were in. She was the best mother and grandmother they could have asked for.
Mary Ann "was the most loving woman you could have ever met." She also was a smart-aleck, making you laugh with her sarcastic sense of humor.
She will be missed by her two children: Robert Hensley and Tina Tackett; two grandchildren: Robert Jr. "R.J." and Austin Hensley; three great-grandchildren: Taylor, Trenton and Gracie Freeman; and several nieces and nephews.
In addition to her husband and parents, Mary Ann was preceded in death by two granddaughters; Brandy and Jessica Tackett; and a son-in-law, Robert Tackett.
Her family will greet friends from 10 – 11 a.m. on Thursday, September 14, 2017, at the Snyder Funeral Homes, DENZER Chapel, 360 E. Center St., Marion. Services honoring her life will follow there at 11 a.m., with Celebrant Steve deWeber officiating. Burial will follow in Grand Prairie Cemetery.
Memorial contributions may be to her family to assist with unexpected expenses.
Snyder Funeral Homes of Marion are honored to have been chosen to serve Mary Ann's family and your favorite memories and condolences may be shared with them via www.SnyderFuneralHomes.com.
Similar Posts: