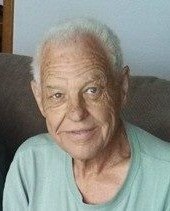 Randall Caudill, age 76, of Marion, Ohio, passed away on Sunday, September 10, 2017 at Marion General Hospital. On July 6, 1941, he was born to the late Bruce and Loucressa (Huff) Caudill, and on October 4, 1963, he married his wife Carol J. Williams, who preceded him in death on December 20, 2006.
Randall attended State Street Community Church, and he retired from Tecumseh Products after 23 years of work as an inspector.
He is survived by his sons Randy and Dan Caudill of Marion; his daughter Sheri Caudill of Doniphan, Missouri; his brother Grover Caudill; his sisters Ida Bentley, Tina Glosser, Betty Kluttz, and Penny Amrine; 5 grandchildren; and 7 great-grandchildren with 1 more on the way.
He was preceded in death by his wife Carol, his parents Bruce and Loucressa, and his brothers Bruce, Jr., and Hansel.
Calling hours will be held on Saturday, September 16, 2017 from 9:30 AM to 10:30 AM at the State Street Community Church, 821 N. State St., Marion, Ohio. A memorial service will follow at 10:30 AM with Reverend Grover Caudill officiating.
Memorial contributions may be made to the State Street Community Church. Condolences may be expressed to the family online at www.boydbornfuneralhome.com.
Similar Posts: