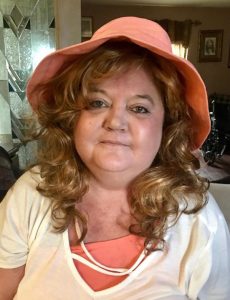 Cheryl L. Snyder age 53 of Caledonia, Ohio passed away Wednesday, October 11, 2017 at Marion General Hospital.
She was born February 6, 1964 in Portsmouth, Ohio to the late Norman E. and Patricia A. (Journey) Tackett.
On July 11, 1984 she married Doug H. Snyder.
Cheryl worked for many years at Dino's and RJ Reynolds Tobacco. She also ran and was very active in a SIDS Support Group for parents who lost their children.
She is survived by her husband, Doug Snyder of Caledonia, her mother, Betty Tackett of Minford, three sons, Jeremy Tackett of Marion, Scott (Shaina) Snyder of Marion, Dustin Snyder of Marion, seven grandchildren, Tristen Snyder, Douglas Snyder, Ameera Snyder, Damian Childers, Matrix Childers, Cameron Childers, Malachi Childers, one great grandchild, Ava. Also survived by four brothers, Michael Deickert of Marion, George Deickert of Byhalia, Norman Tackett Jr. of Minford, Greg Tackett of Minford, four sisters, Michelle Deickert of Portsmouth, Bonnie Newell of Portsmouth, Pam Hutchinson of Marion, Melody Laxton of Minford and numerous nieces and nephews.
She was preceded in death by two sons, Jason Tackett and Doug Snyder.
Visitation for Cheryl will be held Monday, October 16, 2017 from 1 – 4 PM at the Boyd-Born Funeral Home. Funeral services will follow at 4 PM with Pastor Craig Lewis officiating. Burial will take place at a later date.
Condolences may be expressed to the family online at www.boydbornfuneralhome.com.
Similar Posts: