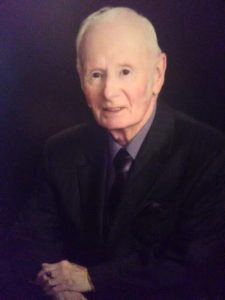 Richard Eugene Fox, age 82, of Marion passed away on Friday, October 6, 2017, at 10:00 PM in the Kingston of Marion.
He was born in Marion, Ohio on May 18, 1935 and was a 1955 graduate of Harding High School.
Richard married the former Carolyn Styer in Waldo, Ohio on September 26, 1982 and she survives in Marion.
He was a Cub Scout Leader and coached Little League Baseball in Marion for many years. Richard was a member of Emanuel Lutheran Church and served as a custodian there for several years. He retired from the Erie-Lackawanna and Conrail Railroads as a brakeman after many years of service. He was also employed as a custodian at Pleasant Middle School, worked at the Eaton Corp., Lowes, and the Swiss Chalet Motel during his employment years.
The lifelong Marion resident is survived by his wife; Carolyn, three sons; Brad Fox of Marion, OH., John Fox of Marion, OH., & Richard E. Fox Jr. of Marion, IN., a stepson; Dwayne (Jane) Bergman of Japan, daughter; Rochelle (Johnny) Morrison of Palm Bay, FL., eight grandchildren, and one great grandchild.
Richard was preceded in death by a daughter; Terry Lynn.
Friends may call at the Emanuel Lutheran Church on Thursday, October 12, 2017, from 11:00 AM until service time at 1:00 PM. Pastor Mark Schuring will officate and burial will follow in the Agosta Cemetery.
Contributions may be made to the Emanuel Lutheran Church in Richard's name. Online condolences can be sent to www.boydbornfuneralhome.com
Similar Posts: