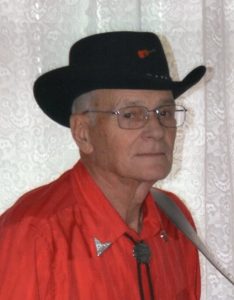 S. Ray Webb, 82 of Marion, formerly of Richwood, died peacefully early Monday morning, November 13, 2017 at his home surrounded by his loving family.
He was born April 27, 1935 in Lawrence County, Kentucky to the late Norman S. and Thelma (Holbrook) Webb. He was also preceded in death by a brother, Arley B. Webb.
On August 7, 1954 he married the former Janet I. (Bushong) and she survives in Marion.
Ray was a member of the Richwood Church of Christ. He loved music and played at classic country and old-time gospel jam sessions all over Ohio. He worked for 26 years doing auto body work for the local Richwood Chevrolet dealer, starting in 1952 with P. M. Curl, then Vernon Thomas, and finally Jerry Mills. He then continued autobody work for 12 years self-employed. In 1988 he began working for GG Homes in Marion and since 2001 had been a self-employed handyman.
He served on The Auto Body Advisory Board at the Tri Rivers Joint Vocational School beginning in 1974. He had served on the Richwood Park Board as President and was instrumental in getting the new shelter House built. He was a bus driver for North Union Schools for 5 years, where he also served as a mechanic. Ray served on the Richwood Civic Center Board and Executive Board. He was one of the key volunteers who constructed the multi-purpose room on the North Union elementary school. Ray, along with Ed Brown and Ernie Millington were key volunteers in installing the elevator at the First Baptist Church Richwood. Ray volunteered everywhere possible and on Jan. 7, 1987, he was recognized as the Citizen of the Week.
He is survived by two sons, Terry (Julie) Webb, Marion; Jeff (Pamela) Webb, Richwood; grandchildren, Chad (Amanda) Webb, Jennifer (Brian) Bombik, Samantha (Eli) Gray, Stephanie Webb; step-grandchildren, Gabbie Schilling, Garrett Schilling; great-grandchildren, Emerson Webb, Easton Webb and Hailey Bombik.
Funeral services will be Saturday November 18, 2017 at 11:00 am at the Richwood Church of Christ, burial will follow in the Claibourne Cemetery, Ray's son Jeff will officiate the services. Friends may call Friday from 4 to 7 pm at the Stofcheck-Ballinger Funeral Home in Richwood.
Memorial gifts may be made to Stofcheck-Ballinger Funeral Home to help the family with expenses.
Condolences and remembrances may be expressed at www.stofcheck-ballinger.com
Similar Posts: