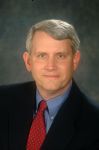 Guest Column submitted by Greg Rose, Chair of United Way of Marion County's Community Investment Committee.
In any organization or businesses reliant upon customers or donors, it is important to ask those you are serving what they think and then respond to their suggestions. Marion County United Way does this through an annual survey which reaches about 2,000 people via email.
Our most recent survey yielded almost 200 responses, or a ten percent return rate.
You will be pleased to learn that 50 percent of those who responded think that your United Way is a very effective leader in solving community issues, and another 44 percent think that we are somewhat effective. More than 90 percent of the respondents would recommend us to friends and colleagues as a reputable and effective organization – results for the community to be proud of.
One thing we learned from the survey was that your United Way needs to do a better job explaining how the decision process for distributing the funds you have so generously contributed works. We call this our "Community Investment" process, shorthand for the method your United Way uses to determine which programs to support and at what level. Right now volunteers from the community are in the middle of reviewing the merits of specific programs proposed by our partner agencies.
Impact and accountability from our partner agencies are the two key elements in the allocations decisions. Impact is assessed based on a program's past and current performance along with its ability or potential to change conditions and improve our community. A new or continuing program will not be funded if its results are poor, there is no improvement plan, its outcomes do not align with United Way's goals, or the partner agency's operations are substandard. There are many good programs in Marion County for which United Way is not the appropriate funding source.
Accountability helps ensure you, the donor, that the partner agencies are fiscally responsible and able to complete the programs they have proposed for funding. First-time participants in United Way of Marion County's Community Investment process are often surprised by how much it parallels the due diligence research and cost-benefit analyses performed by many for-profit organizations.
Partner agencies must meet certain standards for accounting, record keeping and management, as well as oversight by governing boards of directors or trustees. All agencies are subject to periodic reviews by external auditors. Many work to earn or retain additional levels of accreditation. Partner agencies must apply annually for support for specific programs, and no agency is guaranteed funding. Agencies submit the budget, operating procedures, goals, expected outcomes, and previous results for each program they propose, along with other information that indicates the financial and structural health of the agency itself.
The United Way staff organizes all of this information for the Community Investment Committee, which is comprised entirely of community volunteers who make funding recommendations. Each committee member combs through the information and – using a standardized evaluation form – independently rates the agencies on a scale of 0 to 100 based on her or his assessment of the quality of the proposed program, the number of people to be served, the cost per person, and the relative impact of the proposed program in meeting United Way's three primary areas of emphasis – education, income, health – or providing short-term safety net services.
Agency directors may be contacted to provide additional information or invited to a meeting to clarify items on the application. Rating scores for each program as determined by each Community Investment Committee member are compiled and averaged. The committee first considers the funding request from the program that receives the highest score in a specific impact area, and decides on an amount they feel is justified based on the proposal. They repeat the process for each of the other programs in descending order, adding up the proposed funding as they go.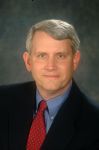 The Community Investment Committee's final recommendations are provided to the Board of Trustees, also comprised entirely of community volunteers, who then review and approve or alter – rarely – those recommendations. The role of United Way's paid staff is strictly one of facilitation. The staff helps obtain and organize allocations materials and information, and provides other support the committee and board need as they work through the process.
As you can see, guided by the Community Investment Committee's recommendations, your United Way's annual process for determining which specific programs to support carefully considers both impact and accountability. All donors rightfully want to be sure their contributions are carefully managed and effectively distributed. The policies and procedures described above should be familiar, reassuring, and just good, responsible business practices, exactly the type of stewardship you should expect from your United Way.
Respectfully submitted,
Dean Greg Rose
The Ohio State University – Marion
Chair
United Way of Marion County
Community Investment Committee