You are here:
Home
/
Obituaries on Marion Online
Posted on December 3, 2018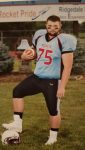 Jacob E. Matteson age 16 of Marion, Ohio passed away unexpectedly Friday, November 30, 2018 at Marion General Hospital. He was born January 5, 2002 in Marion, Ohio to Jaime L. (Persinger) Septer and Brock L. Matteson, his parents survive in Marion. Jacob was a Junior with an unforgettable smile at Ridgedale High School, he […]
Posted on December 3, 2018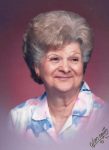 Mary Marie Blevins, age 92, of Prospect, passed away Wednesday, November 28, 2018 at Marion General Hospital surrounded by family. Mary was born, one of eighteen children, in Marion, on April 9, 1926 to the late Wilson and Elsia (Bramen) Schroll. Mary met the love of her life, John H. Blevins, while he was staying […]
Obituaries are sponsored by…
Obituary Search
To search Marion Online for a specific obituary, just type the name into the search box below.
Marion Public Library Obit Search
The Marion Public Library maintains a database that reaches back to 1984, which is further than our database. To search their data,
click here
to visit their site.
Posted on December 3, 2018
Helen Blinn Brammer went to be with her Lord on November 29, 2018. Helen was born on July 27, 1927. She was married to Rev. Robert E. Blinn from July 24, 1948 until his death in 2003. Helen then married James Brammer in 2009. He preceded her in death in 2014. Helen, known as "Shorty," […]