You are here:
Home
/
Obituaries on Marion Online
Posted on April 23, 2018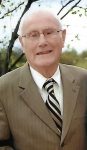 Calvin E. "Gene" Linder, age 90, of Marion, passed away Sunday afternoon, April 22, 2018, at his home surrounded by his loving family. On July 13, 1927, Gene was born in Prospect, OH, son of the late LeRoy and Laura "Pearl" (Rogers) Linder. When Gene turned 18, he left high school and enlisted in the […]
Posted on April 23, 2018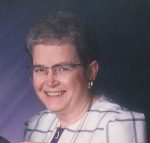 Thelma B. Miller age 93 of Marion, Ohio passed away Saturday, April 21, 2018 at Marion General Hospital. She was born May 13, 1924 in Morgantown, West Virginia to the late Charles and Blanche (Evanson) St. Clair. On July 4 1943 she married Charles Miller, he preceded her in death on April 1, 2002. Thelma […]
Obituaries are sponsored by…
Obituary Search
To search Marion Online for a specific obituary, just type the name into the search box below.
Marion Public Library Obit Search
The Marion Public Library maintains a database that reaches back to 1984, which is further than our database. To search their data,
click here
to visit their site.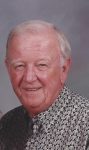 Posted on April 22, 2018
William Lee Sears died peacefully in Marion General Hospital on April 20, 2018 at the age of 80. Bill is survived by Janet, his wife of 61 years, his children Deborah K. Styer (Brian) of St. Mary's, Ohio, William Scott Sears (Jane) of Montgomery, Texas, and Larry J. Sears (Debbie) of Magnolia, Texas, and his […]