You are here:
Home
/
Obituaries on Marion Online
Posted on February 22, 2018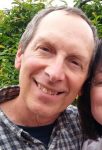 Keith W. Thomas, age 65, of Waldo, died unexpectedly Sunday, February 18, 2018, at Marion General Hospital from the flu with his loving family by his side. On September 24, 1952, Keith was born in Marion, Ohio, the middle of three children of the late Harold "Tommy" and Evelyn "Cookie" (Mayfield) Thomas. He graduated from […]
Posted on February 20, 2018
John "Johnny" Martin Terry of Marion, Ohio was called home to be with his savior on Saturday, February 17, 2018. Born September 17, 1933 in Greenup, Kentucky. John was loved and cherished by many and will be dearly missed by us all. He was preceded in death by his parents Martin & Mary Susan "Suze" […]
Obituaries are sponsored by…
Obituary Search
To search Marion Online for a specific obituary, just type the name into the search box below.
Marion Public Library Obit Search
The Marion Public Library maintains a database that reaches back to 1984, which is further than our database. To search their data,
click here
to visit their site.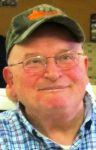 Posted on February 20, 2018
Charles William Fogle, age 85, was released from his Earthly labors on Monday February 19, 2018 at his home. Charles was born on September 13, 1932 in Marion County, the son of Ernest G. and Mary E. (Oswald) Fogle. On September 2, 1951 he was united in marriage to Winona R. Prettyman at the Meeker […]