You are here:
Home
/
Marion Online News
February 23, 2018 By Marion Online News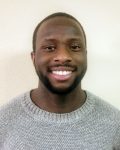 Marion County Family and Children First Council (FCFC) has announced Demudia "Ide" Okojie as the new Council Coordinator. Okojie is a graduate of Miami University of Ohio and majored in International Studies. He comes to FCFC from Access Ohio (formerly Central Ohio Mental Health Center) in Delaware where he began as a Case Manager and […]
February 23, 2018 By Marion Online News
The annual Marion Campus Job & Internship Fair is coming up Thursday, March 8, 2018 from 11 a.m.-2 p.m. in the Alber Student Center Gymnasium on the Marion campus. The event is open to the public, students, and recent graduates. Marion Technical College, The Ohio State University at Marion, Ohio Means Jobs – Marion County […]
The Oscar nominated Best Motion Picture of the Year "The Post" will play at the historic Marion Palace Theatre February 23, 24, and 25. The Palace Theatre is located at 276 W. Center Street in Marion, Ohio. Steven Spielberg directs Meryl Streep and Tom Hanks in "The Post," a thrilling drama about the unlikely partnership […]
It's official — Ohioans will vote May 8 to change how the state draws congressional districts to a process supporters say will be more fair, transparent and bipartisan. The General Assembly's proposed constitutional amendment will be Issue 1, the only statewide issue on the May primary election ballot. The Ohio Ballot Board, a bipartisan panel […]
What's special about Craig Seitter? Nothing really, except for a contagious smile, great work ethic, and an athletic drive. Becky and Allen Seitter welcomed Craig into the world in August of 1982. Craig was born with Down syndrome. At birth, he did have some complications that kept him at Nationwide Children's Hospital in Columbus for […]
On February 18, 2018 at 5:28pm, the Marion Police Department received multiple 911 calls reporting that gun shots had been fired in the 200 block of Superior Street. Witnesses reported that two black males with dreadlocks shot in the direction of another group of people whom they had some type of verbal altercation with moments […]
In an about-face, state regulators now say they are open to pausing the ongoing effort to set up Ohio's new medical marijuana program, in light of concerns raised by Ohio Auditor Dave Yost and others. State Commerce Director Jacqueline Williams in a Thursday letter to Yost referred to errors a state employee made in scoring […]
The Women's Business Council (WBC) of Marion, Ohio is honored to again sponsor the ATHENA Leadership Award®. The ATHENA was inspired by the goddess of Greek mythology known for her strength, courage, wisdom and enlightenment – qualities embodied in the ATHENA Leadership Model. The Award is unique in both scope – local, national and international […]
State Representative Riordan McClain (R-Upper Sandusky) announced that he will be holding district office hours next week. No appointment is necessary for these office hours and everyone is encouraged to participate. The office hours are as follows: Tuesday , February 20th from 1:00 p.m. to 3:00 p.m. Upper Sandusky Community (301 N Sandusky Ave, Upper […]
Marion Mayor Scott Schertzer is announcing that, in observance of the President's Day holiday, various City of Marion offices will be closed on Monday, February 19, 2018. Following is a list of closures: All offices in Marion City Hall Marion Senior Center No Transportation Services will be available on Monday, February 19. All programs, activities, […]
A new bill to merge three state departments to better prepare students for jobs or college brings a major political change – shifting power from elected members of the state school board to the governor. The bill proposed by Ohio House Republicans would merge the Ohio Department of Education with the departments of Higher Education […]
The Marion Family YMCA is offering a deal of $14 Join Fees through February 15, 2018. At their facility, the Marion Family YMCA says you'll find everything from fitness classes, youth sports, swimming and more. For more details, contact the Y at marionymca.org, call 725-9622 or stop by at 645 Barks Road E.
Patrons will have the opportunity to attend two separate events this weekend at the Marion Palace Theatre located at 276 W. Center Street in downtown Marion, Ohio. Kicking off the weekend events will be the Shades of Bublé: A Three-Man Tribute to Michael Bublé on Friday, February 16 at 7:30 p.m. Concert-goers will experience a […]
Ohio is at the forefront of a program aimed at helping resolve family disputes when it comes to taking care of their elderly loved ones. Judges from all over the state, including Marion County Family Court Judge Robert D. Fragale, recently gathered at a Probate Judges Association conference to train judges on the program, Eldercaring Coordination. […]
The Ohio Consumers' Counsel on Tuesday urged in a letter that the Federal Energy Regulatory Commission expedite an investigation into fees gas and electric utilities charge to pay corporate taxes because those taxes have been cut from 35 percent to 21 percent. At stake for consumers, the OCC noted, are immediately lower heating and power […]