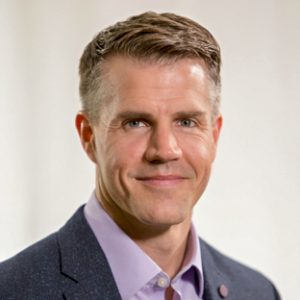 Set for Monday, December 10, 2018, Brock Meadows will review "The Magic That Helps You Win and Keep Winning … how do you bridge the gap between where you are and that heroic potential that lays inside you?" The Marion Women's Business Council luncheon meeting will be from 11:30 to 1:00 in the Guthery Room at Maynard Hall on the Ohio State University at Marion/Marion Technical College campus.
Meadows is a Fitness and Nutrition Entrepreneur, Business Owner, Author, and Performance Coach. As a fitness and nutrition professional with nearly 20 years of experience and an extensive background as a NSCA – Certified Strength and Conditioning Specialist, he has coached thousands of men and women across the country, including elite and professional athletes.
A Marion native, in 2001 Meadows started his own performance training program working with athletes and local sports teams. From there he expanded his business into his own facility in Marion (Power Factory) for athletes and the general population who were looking to improve their health and fitness. With 5,000 square feet, 25 yards of turf, two other trainers, and a partnership with a local hospital providing physical therapy on site, he began pursuing his dreams of business ownership and making a difference in the very community where he grew up.
His training and expertise has grown the past 10 years to include nutrition coaching with both training and non-training clients throughout the country. His perspective that people can choose not to work out and exercise daily, but they will eat something every day, prompted Meadows to build a solution for the biggest piece of the overall health and wellness puzzle – nutrition. This different approach and unique program increased results for training clients, naturally fueled referrals inside and outside Power Factory, and ultimately revealed the amazing ability to expand his reach beyond four walls. Through a specific curriculum, personal coaching, and active engagement in a supportive environment, his nutrition business experienced massive growth.
In July of 2015, he sold Power Factory, to focus on the continued growth of his nutrition and coaching business and be a work from home husband to his wife, Nicole, and father to their two boys, Camden and Brexden. Today, in addition to his F.I.T. Nutrition Coaching platform, Meadows is an investor, franchise owner of two Orangetheory Fitness Studios, and an elite coach with Bio Force full body functional training fitness equipment. He is a best-selling author of the book "For The Win" and works with companies and individuals to increase team and personal performance. His passion is helping clients discover winning strategies that fit them personally. Taking them from where they are, to where they want to be … and, ultimately, living life at full strength
Reservations for this event are $13 and must be received by Wednesday, December 5, 2018. They can be made by sending an email to mrn.wbc@gmail.com or by calling Cindi Bentley, Membership Co-Chair, at 740-396-0197. Guests are always welcome with an RSVP.
The Marion Women's Business Council's mission is to inspire women to reach their full potential through mentoring, networking, education, and recognition. WBC luncheons are held the second Monday of each month, September through May. Anyone interested in joining may visit www.WomensBusinessCouncil.com for a membership application and a complete program schedule. Those interested in joining are also encouraged to attend a luncheon to find out more.