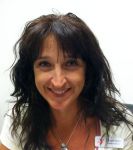 Triathlons are not reserved for the ultimate athlete anymore. These events are easily accessible and also great fitness motivators for beginners and more advanced athletes. A sprint triathlon consists of a 500 yard swim in a pool or the open water, a 12 mile bike and a 3.1 mile run.
There is some basic gear necessary when training and competing in a triathlon. Of course, it is necessary to have a swimsuit, goggles and a cap for the swim portion. A bicycle that is in good working order, cycling shorts, helmet, water bottle and a good pair of running shoes are also required.
If you are new to exercise and have decided to train for a triathlon, ask your doctor if you are healthy enough. They may provide you with certain guidelines depending on any medical issues of which they are aware. Depending on your current fitness routine, it is recommended that training begins around 12 weeks prior to the event for four to five hours a week. The training should include two days a week swimming and two workouts that include a run and bike combination to help increase your endurance level. An example of some workouts for the first week might be running one minute followed by walking one minute and repeating this for 30 minutes, then followed by a 30 minute bike ride. Your workouts should progress with intensity and duration. To allow your legs to grow accustomed to the bike-run transition, do several "brick workouts". A "brick workout" is one in which a run workout immediately follows a bike workout. There should also be a strength training workout included once a week in your training plan with basic full body toning. Make sure the training plan includes rest and recovery days to allow your body to rebuild and get stronger. It is important to not over-train prior to an event such as this. Your workouts should begin to taper one to two weeks prior to the event. This will help prevent injuries, conserve energy and mentally prepare for your event.
It is necessary to eat well while training for an event such as a triathlon. Making good choices with the right quality of foods that are nutrient dense is important in maintaining energy and focus. Make sure you are providing your body with high quality protein, vitamins, minerals and carbohydrates. Staying hydrated before, during and after training workouts is essential for peak performance.
Finding a workout partner to train with helps to stay accountable and motivated and adds the element of socialization to your training. Sign up for a race together and stick with your training program. Triathlons can also be completed as a team. One person from each team of two or three completes one or two portions of the event to compete for one final time. Many times teams consist of all females or males, coed, family or corporate groups.
The Marion family YMCA believes in strengthening our community by nurturing the potential of its members and improving their health and well-being. Our Triathlon is Saturday, August 11, 2012 at 8:00AM. Registration is available at the service center or online at www.marionymca.org. If you are interested in supporting your neighbors, there are also volunteer and sponsorship opportunities.
In communities across the nation, the Y is a leading voice on health and well-being. With a mission centered on balance, the Y brings families closer together, encourages good health and fosters connections through fitness, sports, fun and shared interests. As a result, millions of youth, adults and families are receiving the support, guidance and resources needed to achieve greater health and well-being for their spirit, mind and body.
For more information on the Marion Family YMCA please visit us at the Wopat YMCA Center 645 Barks Road East, call us at 740-725-9622 or visit our website at www.marionymca.org.
Column submitted by Heather Wright, Marion Family YMCA Wellness Director