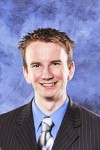 The Y Community Center offers community based activities for the west and north side residents of Marion as well as the students of Rushmore Academy.  The Community Center is funded by the Marion Community Foundation.
As a new staff member to the Y and new to Marion this program gave me the opportunity to meet many faces that I would have never had the opportunity to meet during any other program at the Y.
While planning and conducting the program, I met members of the West Side Neighborhoods Association, the students and staff at Rushmore Academy, the West Side Community Watch groups, many community members that live in the Colonial Acres neighborhood  and most importantly the students that have participated in the Youth Open Gym at the City Youth Recreation Building.
This program  gives young people of the west and north side of Marion a place to go, hang out, meet new friends, play some basketball all the while building a relationship with a positive adult role model.
Families are encouraged to come to the Youth Open Gym and play as a family.  This past spring we had a family that would come once a week and play for about 30 minutes with their 4 children that ranged in age from four to ten.  It was great seeing the family interact together.  Recently my wife brought our 22 month old son to the gym to play, he loves to run in the open space and collect the basketballs scattered around the gym floor.  He then wants his mom or dad to pick him up so he can throw the ball in the hoop.  The joy is seen throughout his entire face each time the ball goes through the hoop and then hits the floor, at which he instantly wants to do it again.
Think back to your childhood, can you recall a time your family played outside, in a local gym, or even around a table playing board games?  Each of us has great memories of when we played as a family or extended family.  The Y Community Center is a perfect place to make those memories with your family and friends that you meet at the Y.
Currently the Y is conducting Youth Open Gym free on Tuesday and Thursday 3:30 – 6:00 pm at the City Youth Recreation building on West Center Street and Wednesday 3:30 – 6:00 pm at Rushmore Academy on Amherst Drive.
For more information about the Y Community Center please contact Program Director, Charlie Myers at the Wopat YMCA Center, 645 Barks Road East, call at 740-725-9622 or e-mail cmyers@marionfamilyymca.org.
Column written by Charlie Myers, Marion Family YMCA Program Director