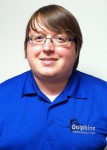 Spring has sprung, which means the weather is getting nicer and school is quickly coming to a close.  Summer will be here before you know it, but are you and your children prepared for a summer of fun in the sun?
According to the Center for Disease Control & Prevention, about 10 people die from unintentional drowning A DAY in the United States.  Most at risk are males, who make up 80% of fatal drowning deaths, and children ages 1 to 4 years.  Among children ages 1-14, fatal drowning is the second-leading cause of death, only trailing motor vehicle crashes.
Research has shown that participation in formal swimming lessons with the goal of learning basic swimming skills will help reduce the risk of drowning.  The Y is here to help your family gain these basic swimming skills!
We offer parent & child swim lessons for 9 month olds through 36 month olds, with emphasis placed on becoming comfortable in the aquatic environment, and basic safety and floating abilities.  We offer preschool & youth swim lessons for children ages 3 to 14 years old, with varied emphasis from basic safety to advanced swimming skills geared to help your children improve their swimming abilities.
Adults also have the opportunity to take lessons in our beginner and advanced adult classes.  These classes have been developed to accommodate a small number of participants to create a setting where adults can have a say in what they are looking to achieve from their swim lessons.
For swimmers who have a better handle on basic swimming skills, the Y offers competitive swimming opportunities for swimmers of all ability levels.  Debuting this summer, in a partnership with Brookside Pool & Lincoln Park Aquatic Center, the Y is offering developmental swim teams at both locations.  These teams will work on learning the basic skills of all four competitive strokes, and will participate in the Tri County Aquatics League (TCAL).  Each team will participate in six to eight meets throughout the summer.
The Y also offers USA Swimming with the Marion Family YMCA.  The Y's team, which starts in late April and concludes in early August, will travel to all corners of the state to participate in meets with other USA Swimming teams in Ohio.  The swim teams are for any child ages 5 to 17 that can swim one length of the pool on their front, and one length of the pool on their back unassisted.
For more information related to aquatic programs at the Y, contact Evan Shanley at eshanley@marionfamilyymca.org, or 740-725-9622.
Written by: Evan Shanley, Aquatics Director and Head Coach