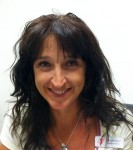 It's an item on many people's bucket list, an event that most feel they could never accomplish, but completing a triathlon or duathlon is an achievable goal for many of all fitness levels.  A triathlon is an athletic competition that involves three disciplines: swimming, biking and running.  A duathlon is a competition that involves two disciplines with one repeated: running, biking, running.  The events are completed in order with little or no breaks in between.
The Marion Family YMCA Triathlon and Duathlon are considered spring events.  The triathlon distances are a 500 yard swim, 12 mile bike and a 5K run.  The duathlon consists of a 2 mile run, 12 mile bike and a 5K run.
Both the triathlon and the duathlon can be completed as an individual, where one participant does all three segments, or as a team where there are 2 to 3 individuals doing only one or two segments for one time.  Many beginner to intermediate athletes try their first triathlon or duathlon as a team, so they only need to swim, bike or run.
Competing in a triathlon or duathlon involves multi-disciplinary activities and some training is recommended.  The most important aspect of your training program should be to improve your endurance with cardiovascular exercise.  It is also beneficial to strength train to improve overall fitness to the upper body, core and legs.  When training for a triathlon, the individual should train in each discipline throughout the weeks leading up to the event.  A good plan would be to run 2 days, bike 2 days and swim 2 days with one day of the week to rest.  Avoid training too hard at first, but slowly add more distance and speed to your workouts as your endurance builds.  Athletes should also try what is called a "brick" which means to put 2 or 3 of the events together.  This helps participants mentally and physically prepare for the upcoming event.  Practicing the actual transitions from swimming to biking and biking to running is also important. The night before the race should include hydration and proper nutrition including a high protein and carbohydrate diet for proper fuel.  The race day check list should include a swimsuit, cap and goggles, bike and helmet, running shoes and energy gels and water.
Signing up for a race is a great way to inspire a new workout plan.  The Marion Family YMCA Triathlon and Duathlon is August 10, 2013 at 8:00am.  The cost is $25 for an individual ($35 after August 1) or $50 for a team ($60 after August 1).  This year's event is sponsored by Heartland of Marion.  Every participant will receive a free dinner on Friday, August 9th at Heartland at Marion, a goody bag and race t-shirt.  Registrations are taken up to the day of the race but after August 1, there is no guarantee of a t-shirt.  Sign up at the Marion Family YMCA, 645 Barks Rd E or www.marionymca.org or www.premierraces.com.   If you want to be involved but can't compete, sign up to volunteer by emailing hwright@marionfamilyymca.org.
From the first finisher to the last comes the satisfaction of accomplishment that is beyond personal measures, no matter the time on the clock.  Be inspired. Be challenged.  Try the tri. Do the Du.
Column written by Heather Wright, Wellness Director at Marion Family YMCA