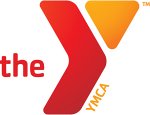 At the Y, one of the primary objectives is to provide the necessary programs to address the physical health of members. We accomplish this by focusing our efforts on developing youth, improving healthy living for all and fostering social responsibility to create positive and lasting personal and social change. Historically, we have concentrated much of our attention upon "health seekers." Health seekers are those individuals who are new to the concept of regular exercise and nutrition programs. The Y not only gives direction to the health seeker but, also provides support and guidance to the intermediate to elite athletes.
I found this out when I began instructing at the Y. My class is comprised of Type A personalities. I knew if I was going to continue to teach this group, I needed to step it up and make each class a challenge.  I introduced interval training, plyometric and well-designed circuit training classes. It makes my day when they tell me how much faster they are running or their form is better after spending time in my class. This is what the Y is all about!!!
At the Marion Family YMCA, we offer several classes for the intermediate to elite athlete. We are making sure that we are providing these athletes a place to train and to provide them the programs they need to remain challenged and to attain personal training goals.
These total-body workouts are not only about techniques and skills; they are also about building friendships, developing self-esteem and creating positive experiences that will last a lifetime. The Y instructors are great motivational role models who push the athletes and receive a great workout. These instructors set high standards. They want you to succeed and reach your goals.
Whether you are a competitive triathlete or just starting out, the Marion Family YMCA offers classes for all fitness levels.
The Y is financially affordable with no commitments. With fall just around the corner, what a great time to get into great shape for the holidays. Don't make fitness a New Year's resolution; make it an everyday commitment. Every long journey starts with a single step. Come in and take your first step towards health and wellness with us.
For more information about the Y's fall programs and services, please call us at 740-725-9622, visit our website at www.marionymca.org, or stop by and see us at 645 Barks Road East in Marion.
Column written by Carrie Guyton, Director of Relationships at Marion Family YMCA