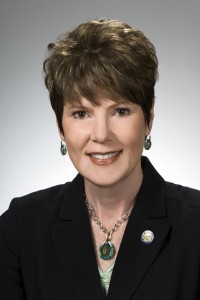 The following column was submitted by State Representative Dorothy Pelanda.
As Ohio continues its move to a more business-friendly agenda, foreign companies from around the world are starting to take notice, particularly in the Central Ohio region. According to Research Director Jung Kim of Columbus 2020, of the 139 companies considering investments in the region, about 55 percent are based outside the U.S. This represents the highest rate since this group started tracking the trend. According to Columbus Biz Insider, the investments tend to be in manufacturing, science and technology.
Last month, Honda expanded upon their location in my hometown of Marysville. It features a Honda Museum, office space and a Technical Development Center, making it very different from their other locations. This $35 million expansion includes research and training facilities, which will help develop technicians across North America.
Central Ohio is also hitting post recession lows in levels of joblessness. According to the Ohio Department of Job and Family Services, Ohio's unemployment rate fell from 5.3 percent in October to 5.0 percent in November, with Union County sitting at 3.7 percent. The entire region either saw its numbers drop or stay even with the previous month, and the state is at its lowest unemployment rate since 2001. These statistics are something to be truly proud of, although there is still much work to be done in improving our state's job market.
With our economic comeback being noticed all over the country, businesses already residing in our state are choosing to stay. The climate we have worked hard to improve upon is attracting new businesses to come here. Ohio's tax reforms have lowered business tax burdens, making taxes on inventory, corporate profit and investments in equipment a thing of the past. These are the kinds of changes our state needed to get back on its feet, and we are seeing the benefits of this every day. As a Legislature, we will continue to work with our business community and Ohio's hardworking citizens to ensure that job creation remains our top priority.
State Representative Dorothy Pelanda represents the 86th House District in the Ohio House of Representatives, which includes Union and Logan counties, as well as most of Marion County. You can find more information about and contact Pelanda by clicking here.