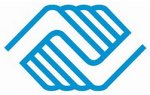 The Boys & Girls Club of Marion County was recently nominated among a handful of 37,000 non-profit organizations statewide for the Ohio Nonprofit Excellence Award.
The organization was nominated specifically for their Project Learn program, which is dedicated to strengthening and enhancing the academic and social skills learned throughout the school day.
Project Learn reinforces and enhances the skills and knowledge young people learn at school through "high-yield" learning activities at the Club and in the home. Based on Dr. Reginald Clark's research that shows fun, but academically beneficial activities increase academic performance, these activities include leisure reading, writing activities, homework help and games like Scrabble®, which develop youth's cognitive skills. Project Learn emphasizes collaborations between Club staff, parents and school personnel.
"It is an honor to be recognized for our hard work and dedication as we advance in our mission to enable Marion's youth to reach their full potential," said Allison Miracle, interim executive director of Boys & Girls Club of Marion County.
The Ohio Nonprofit Excellence Award recognizes creativity, execution, achievement and overall excellence of a specific project or program completed by an Ohio nonprofit organization in 2009.
The award is presented in three different regions of Ohio. The Marion based organization was one of three finalists in the states central region small to midsized budget category. The other two nominated organizations were LeaderSpark and Westerville Area Resource Ministry.
The award is presented annually by the Ohio Association of Nonprofit Organizations (OANO), a statewide membership association of more than 600 nonprofit organizations representing the breadth and diversity of Ohio's charitable nonprofit sector. OANO's mission is to provide leadership, education, and advocacy to enhance the ability of Ohio's nonprofit organizations to serve their communities.