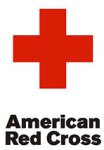 The Marion County Chapter of the American Red Cross is looking for enthusiastic and caring people who want to make a difference. Persons who are willing to share their skills and time are needed in the area of Disaster Services.
On Thursday, March 29th at the Alber Red Cross Center, located at 1849 Summerset Drive, the Disaster Services Team will be hosting a program to explain some of the many ways individuals can volunteer to assist people who are victims of a disaster. The program will begin at 6:00pm and last about an hour. Following the meeting, volunteer applications will be available for those who would like to be considered.
Think you have what it takes to be a Red Cross DAT volunteer? You must:
Be interested in helping others in our community.
Be at least 18 years of age.
Have a current and valid Ohio driver's license and reliable transportation.
Be willing to undergo a national background check.
Be physically capable of performing duties as assigned (some positions require lifting, bending, walking on difficult terrain, and working in extreme temperatures).
Have time to attend scheduled training classes and exercises. Be able to devote time to assigned duties.
To get an idea of the work done by these volunteers, you can read a column written by Ralph Smith by clicking here.
If you would like more information, call the Marion Chapter of the American Red Cross at 740-725-9141, Monday through Thursday, 9 a.m. to 4 p.m.