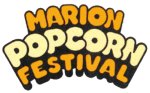 The lineup for the 32nd Marion Popcorn Festival has been announced. It includes one of the most iconic R & B groups of all time, Boyz II Men, on Saturday, September 8, new country sensation Josh Thompson on Friday, September 7, and The Ultimate Journey Xperience, a Journey tribute on Thursday, September 6. All performances begin at 8:30 p.m. and are free to Festival attendees.
Boyz II Men. The group traces its beginnings back to Philadelphia's School of the Creative and Performing Arts in the late 1980s. They released their first record deal in 1991 and redefined popular Rhythm & Blues. Having recently celebrated their 20th anniversary, the band has penned and performed some of the most renowned classics of the past two decades. The group's 4 Grammy Awards top an impressive list of honors, including 9 American Music Awards, 9 Soul Train Awards, 3 MTV Awards, and 3 Billboard Awards. The trio holds the distinction of being the best-selling R&B group of all time, with an astounding 60 million albums sold.
Boyz II Men's past hits include, among others, "End of the Road", "I'll Make Love to You", "One Sweet Day", and "Motownphilly". Their recent albums have earned them major critical acclaim, as well. Their 2007 release, Motown: A Journey Through Hitsville USA, earned them 2 Grammy Nominations, rose to Number 27 on the Billboard Top 200 and to Number 6 on the trade's R&B Albums chart.
Most recently, Boyz II Men marked their 20th anniversary by releasing an album fittingly titled Twenty. The album contains the group's first original material in nearly a decade, as well as a dozen remastered classic, career-defining hits. Twenty debuted at Number 20 on the Billboard Top 200 Albums Chart, Number 4 on the Billboard R&B album chart, Number 10 on the Billboard Digital Album Chart, and placed Number 1 on the iTunes R&B Soul Album chart. Twenty's first single, "More Than You'll Ever Know", cracked into the top 15 on Urban AC charts and is still climbing.
Another unforgettable moment marking the group's 20 years in the business, Boyz II Men received the first star of 2012 on Hollywood's Walk of Fame.
Josh Thompson. Country artist Josh Thompson, a native of western Wisconsin, began pouring concrete alongside his father at the age of 12. He also learned about strong foundations from hard-working parents who were married for more than 40 years prior to his father's passing in 2006. Thompson originally went into the cement business and didn't even own a guitar until age 21. Something about learning to play that guitar quickly made Thompson rather obsessive about writing songs, so he made the move to Nashville in 2005 at age 22 and had a publishing deal within 8 months.
It wasn't a full-time gig – he still poured concrete during the day – but it gave him even more motivation to write. And he began touring on weekends, traveling hundreds of miles in a van with a band to play a mix of original songs and covers. One of his originals, "Growing Up Is Getting Old," became the title song for a Jason Michael Carroll album, which established a rapport between Thompson and Sony Music Nashville, where he signed his first deal. Thompson continued to get cuts as a songwriter on other projects – "Church Pew Or Bar Stool" is a stand-out track on Jason Aldean's double platinum album My Kinda Party and "A Man Don't Have To Die" on Brad Paisley's This Is Country Music.
Following the release of his own album, 2010's Way Out Here, which included singles "Beer On The Table" and "Way Out Here", which reached the Top 20 on the national country charts; and another of the album's tracks – "Blame It On Waylon" – became a key link as he began attracting crowds of blue-collar believers. Thompson kicked into a whirlwind pace that would challenge the hardiest of souls. He began selling out clubs as a headliner between dates as an opening act for Brad Paisley, Lynyrd Skynyrd, Dierks Bentley, Eric Church and Hank Williams Jr. Thompson also received nominations for an American Country Award and a CMT Award recognizing the best new live act.
In the middle of the endless miles on a tour bus, Thompson took a workman's approach, carving out time to write another set of songs for what would become Change, an album that includes "Daddy Had A Beer", "Gotta Go To Heaven", "Livin' Like Hank", the title track "Change", and "Comin' Around".
The Ultimate Journey Xperience. This tribute band hails from northeastern Ohio. Its members have been covering the great classic rock 'n roll songs for a number of years. They decided to put together this tribute several years ago and it has been well received by audiences across the country. Festival attendees will hear the classic Journey hits such as "Lovin'. Touchin', Squeezin'", "Wheel In The Sky", "Faithfully", and "Oh, Sherrie".
The Ultimate Journey Xperience will take the main stage as part of the Festival's popular Bike Nite.
The 2012 dates of the Marion Popcorn Festival are September 6, 7, and 8. All performances on the Festival's main stage begin at 8:30 p.m. and are free of charge. A limited number of Kernel sponsorship seats are available for any of the main stage performances by calling 740-383-2076.
For more information, visit our web site at www.popcornfestival.com or call 740-387-FEST. The Marion Popcorn Festival is sponsored in part by the City of Marion.