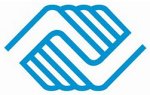 After a summer jammed full of activities including a weekly trip to the City of Marion Aquatic Center, the Boys & Girls Club of Marion County is kicking off the new year of after school programs at the Marion City Schools' elementary buildings.
The Boys & Girls Club (BGC) averaged over 100 kids per day at their summer program, which was held at the Marion Family YMCA. They spent time doing all the things kids love to do, including sports, arts and crafts, and spending time at the pool. The Columbus Zoo even made a visit.
All of the kids also received free lunches as part of the federally-funded summer lunch program operated through the Marion City Schools.
Allison Miracle, BGC Marion Executive Director, said the turnout for the summer program was a good increase from the previous summer and she hopes attendance will also grow in the after school programs.
Those after school programs got underway this week at every elementary building in the Marion City School District. To participate in BGC, parents need to fill out an application form and pay a one-time membership fee of $20.
The membership fee is a change from last year's programs which had a sliding scale fee. Miracle feels the lower, one-time fee, will be positive and is something that most other clubs use.
Even though the fee is lower, Miracle stressed that no child will be turned away from the club for an inability to pay the fee.
The after school program is open to all elementary students and you do not have to be a Marion City School student to attend. Students at other schools are invited to attend; they simply need to be able to get to one of the City Schools' elementary buildings.
Miracle said BGC programs are not just for low income families. She said all kids can benefit from the programs and activities, which focus on education and health. Plus, they keep the kids busy and out of trouble after school, a time which can be difficult for many parents to manage.
BGC staff and volunteers start off each afternoon by providing club members with a snack and help with homework and reading. Then they move on to activities that include arts and crafts, sports, music, and more. The clubs are open following the school day until 6:00 pm or 7:00 pm depending on the location.
To register for the after school programs, or to learn more about Boys & Girls Club of Marion County, visit www.bgcmarion.org or call 387-3462.