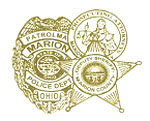 The MARMET-METRICH Drug Task Force says officers executed a search warrant and arrested a suspect on Tuesday, October 16, and then made a second arrest a day later as part of an investigation in to drug trafficking. A large amount of drugs and marijuana plants were also seized.
The search warrant was executed at 567 Lexington Avenue, Marion, located in Marion Township. Additional detectives from the Marion City Police Department and additional deputies from The Marion County Sheriff's Office assisted the drug task force as well as the Sheriff's Office Counter Assault Team.
The search warrant was a result of a drug investigation being conducted by MARMET. Detectives say they recovered two hundred marijuana plants as well as cultivating equipment. Also located were heroin, drug paraphernalia, and a large amount of prescription narcotics.
31-year-old Dustin Levi Britton, of 567 Lexington Avenue, was arrested for Permitting Drug Abuse and two counts of Trafficking Drugs, which are fifth degree felonies. 28-year-old Ronald Dean Jackson Jr, of 208 Lincoln Avenue, was arrested on Wednesday, October 17, as a result of this same drug investigation on two counts of Trafficking Drugs, both fifth degree felonies.
Anyone wishing to report drug activity can contact the task force at (740) 383-3505 or by calling the Crime Tips Line at (740) 375-TIPS (8477). You can also contact The Marion County Sheriff's Office at (740) 382-8244 ext. 0 or the Marion Police Department at (740) 387-2525. Callers can remain anonymous when calling.