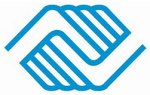 The Boys & Girls Club of Marion County and Bluefusion Entertainment are teaming up for local kids. The evening of dinner and comedy, called "Opening Doors to the Future…One Laugh at a Time!", takes place on Saturday, February 2, 2013 and all proceeds will go towards furthering the club's work with children in the Marion area.
The event will feature regional comedian Dwayne Castle and a dinner buffet along with live and silent auctions. Auction items will include jewelry, sport tickets, and more.
The fundraiser will run from 6:00pm to 10:00pm at Bluefusion, 1340 Mt. Vernon Avenue in Marion.
Tickets are $25 per person and organizers are encouraging people to reserve a table for ten of their friends or co-workers.
The Boys & Girls Club has been providing services to a diverse population of Marion's youth for over 16 years.  Impactful, professionally administered youth development programming is available onsite after school and during the summer in the areas of academic success, good character and citizenship development and healthy lifestyle choices. Additionally, this United Way of Marion County agency is providing mentoring to at-risk youth throughout Marion County.  Their programs are located at each of the six Marion City School District elementary buildings and are open to all Marion County children, regardless of their ability to pay.
To order tickets or get more information, contact the Boys & Girls Club of Marion County at 740-387-3462 or Bluefusion Entertainment at 740-386-4255. You can also get more information at www.bgcmarion.org.