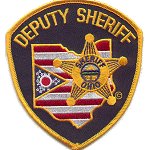 The Marion County Sheriff's Office says the body of a local man was found in the parking lot of an apartment complex on Southland Parkway early Tuesday morning. Deputies responded to the 1400 block of Southland Parkway at about 12:30am on March 5, 2013, after receiving a report of a possible deceased person.
When deputies arrived, they found that that the male subject was in fact deceased. The man was identified as 29 year-old Charlie Varnell Power of Marion.
Deputies say that no signs of trauma were observed. Power's body was sent to the Franklin County Coroner's Office for an autopsy to determine the cause of death.
The investigation is ongoing and officials say no other information is available at this time.