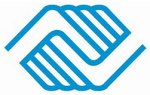 The Boys & Girls Club of Marion County began an historic new chapter on Monday, February 25, 2013 as renovations began at their soon-to-be new home. Once construction is complete at the former Oak Street Elementary, the non-profit organization will be able to expand their rapidly growing afterschool programs to youth of all ages in Marion County.
What was once just a dream, having a building of their own, became a reality after the Marion City Schools decided to consolidate their administrative offices last year. Those moves left the district looking for a new owner for the Lincoln Center (the former Oak Street Elementary). District officials said they wanted to ensure that the building continued to serve youth and the community and did not want to see it sit empty and degrading. They found a shared vision with the Boys & Girls Club. The timing was also right for the Club who had been running out of space in their afterschool programs in the district's elementaries. The club has been serving over 700 kids this school year.
"A positive place for kids is much needed in the northwest side of Marion," said Allison Miracle, the club's Executive Director, who explained the location will be open to kids throughout Marion County. "The opportunities we will be able to offer Marion's youth will be endless at our own location."
After offering the building to area charter schools, as required by law, the Marion City School District transferred the title of the building at no cost to the Boys & Girls Club. State law required that the transfer be passed through the City of Marion, who eagerly stepped up to help.
While the building did not cost the Club any money upfront, getting the facility ready to serve children again is requiring significant investment. The renovations, totaling more than $100,000, will include several upgrades for handicap accessibility, security, fire safety, and more.
With a passionate desire to be good stewards of the public's donations, the Boys & Girls Club of Marion County secured financial support from several sources, including the Marion Community Foundation, to cover the renovations before they agreed to take over the building. The Club has also set aside funds to ensure continual completion of required building maintenance. Even with all that preparation, renovations are only the first step and several companies and organizations, including Whirlpool, United Federal Credit Union, and Marion Y-Men, have already stepped forward to help outfit the building with equipment and supplies.
Paul Omness of Burris & Behne Architects Inc. has been helping the Club work through state building codes and regulations along with design work on the needed upgrades. After soliciting bids from several local contractors, Stegal Construction, of Marion, was chosen to complete the work.
In addition to the start of construction, the Club is also kicking off their annual fundraising campaign. Board members are personally asking community members to make a contribution to the Club to help provide needed services to local youth. While saying the public has been very generous over the past few years, board members are hoping they will dig a little deeper this year to help kick off the new building and expanded programs with a bang.
As part of the annual campaign, the Club is looking for churches willing to take love offerings, as well as organizations who would like the Club to make a presentation.
Other activities coming up include a visit to the Statehouse to explain the Club's importance with legislators, a 5k Run/Walk and Kids Fun Run on April 6, celebrating National Boys & Girls Club week April 7-13, and offering a Spring Break program at the YMCA. That program, March 25-29, includes a day of activities, along with lunch and a snack. It is free for Club members, $5/day for YMCA members, and $15/day for others. Space is limited.
The Boys & Girls Club of Marion County has been providing services to a diverse population of Marion's youth for over 16 years. Impactful, professionally administered youth development programming focuses on academic success, good character and citizenship development, and healthy lifestyle choices. Additionally, this United Way of Marion County agency is providing mentoring to at-risk youth throughout Marion County. Their programs are located at each of the six Marion City School District elementary buildings and are open to all Marion County children, regardless of their ability to pay.
"Our goal at the Club is to help as many kids as we can become productive, caring, responsible citizens and we believe with our own space we will be able to broaden our reach and increase our impact," said Miracle.
To learn more about the Boys & Girls Club of Marion County or to make a donation, sign up as a member, or get involved as a volunteer, call 740-387-3462 or visit www.bgcmarion.org.