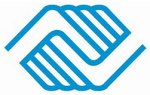 Boys & Girls Club of Marion County has announced it has been selected by the local Red Lobster restaurant to receive a $1,000 grant as part of the Restaurant Community Grants program from the Darden Foundation, the charitable arm of Darden Restaurants Inc. The grants program, now in its second year, empowers each restaurant in the Darden family of brands to help award a $1,000 grant to support local community programs. The donation will enable the Boys & Girls Club's mission to support and empower youth in Marion County.
Darden's Red Lobster, Olive Garden, LongHorn Steakhouse, Bahama Breeze, Seasons 52, The Capital Grille and Eddie V's brands participated in the program. Many restaurants and brands worked together to award one nonprofit organization with a larger grant and make a greater impact in their community.  The restaurants will award more than $1.9 million to more than 850 exceptional nonprofit organizations in the U.S. and Canada. Nonprofits receiving grants support one of Darden's three key focus areas: access to postsecondary education, preservation of natural resources and hunger.
"We continued to be humbled by the support we are receiving from the community to help local children," said Allison Miracle, Executive Director of Boys & Girls Club of Marion County. "This generous donation will be added to others we have received recently to help launch our new home at the former Oak Street Elementary this summer."
"Our employees are incredibly passionate about the communities where they live, and our restaurant teams are in a position to understand and help address the needs of their communities," said Drew Madsen, Darden Restaurants' president and chief operating officer. "We're all proud to build on that passion through the grants program and bring real, local citizenship to life by enabling each restaurant to make a difference in their backyard."
For more information about the Darden Foundation, visit www.dardenfoundation.com. For additional information on the Boys & Girls Club of Marion County visit www.bgcmarion.org.