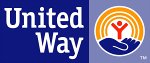 United Way of Marion County, now in its 76th year of service to the community, is celebrating National Volunteer Appreciation Week, April 21 through 27, in honor of the dedicated volunteers that work through United Way and its community partners to create lasting positive impact in Marion County.
President Richard Nixon established National Volunteer Week with an executive order in 1974. Every sitting U.S. president since Nixon has issued a proclamation during National Volunteer Week, as have many U.S. mayors and governors, urging Americans to give their time to community outreach organizations.
United Way's small staff of five works closely with hundreds of volunteers to improve early grade reading, financial stability and good health in Marion County through multiple programs, like Project MORE and Marion Matters.
"The Project MORE volunteers here have given the children so much more than reading skills," said McKinley Elementary School Principal Rick Fogle.  "We have seen them blossom socially under the caring attention the volunteers bring with them each day."
Marion Municipal Court Judge Teresa Ballinger explained that the volunteer mentors for Marion Matters play a vital role in helping graduates of the program bring their plans to become self-sufficient to fruition.
Other recognition goes to the United Way service work that is accomplished with the student volunteers at Tri-Rivers Career Center through nearly 20 service projects taken on each fall.
"The only thing better than working with dedicated volunteers is watching that passion for helping others come to life in a young person," said United Way of Marion County Executive Director Pam Stone.  "Those same young people will be running the world one day and we are so incredibly honored that they began their volunteer career with us."
The core work of United Way itself relies heavily on volunteer leadership evident in the Board of Trustees, the Campaign Cabinet and their team members, The Ohio State University at Marion and Marion Technical College interns, and those individuals that serve on the Community Investment Committee.
"I have very much enjoyed the many years I've been involved with the United Way Board of Trustees and committees," added United Way of Marion County 2013 Board President Steve Washburn.  "The other volunteers I've been privileged to work with have shared their tremendous talent and interest in making this part of the world a better place to live."
To find out more about local volunteer opportunities or United Way of Marion County, visit www.unitedwaymarion.org or call 740-383-3108.