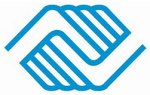 Members of the Boys & Girls Club of Marion County were able to attend the Shriners circus held at the Ohio Expo Center in Columbus, Ohio on Saturday, March 23rd, 2013. The Marion Shriners Chapter paid for the tickets, snacks, and souvenirs and the Marion Kiwanis stepped up to pay for the transportation to and from the circus.
"Because of the generosity of the Shriners and Kiwanis, 58 Boys & Girls Club members had an experience they will remember for a lifetime," said Maggie Breeding, Program Director of the local club. "The kids are still talking about the trip."
Boys & Girls Club members who attended had to earn their spot on the trip through Club attendance, participation in Club programming, and behavior while at the Club.
The Boys & Girls Club will be finishing up their afterschool program held at the six Marion City School Elementary Schools on May 24, 2013. After a short break, the Boys & Girls Club Summer Program will start on June 5, 2013 at their new location at 565 Oak Street. The summer program is open to all youth in the area going into kindergarten through middle school and runs 7:30am to 5:30pm, Monday through Friday.
For more information or to sign up for the summer program, call the Boys & Girls Club of Marion County at (740) 387-3462, visit www.bgcmarion.org, or stop by the current administrative office located at 370 E. Mark Street in Marion.