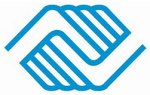 The Boys & Girls Club of Marion County will hold an open house on Tuesday, August 6, 2013 and is inviting the community to come and tour their building and programs. This past spring, the Club moved into their new location and has been running their annual summer program, hosting over 120 youth members every weekday.
Between 4:00pm and 7:00pm on August 6, attendees can take a tour, learn about programs, meet some of the kids, and enjoy light refreshments. While there will be a formal program with a ribbon cutting at 4:45pm, people are encouraged to stop in whenever they are able.
"We will be celebrating all the donors and volunteers that came together to make the building a reality," said Allison Miracle, Executive Director of Boys & Girls Club of Marion. "Please join us!"
The Boys & Girls Club of Marion County is located at 565 Oak Street in Marion (the former Oak Street School).
For more information, call 740-387-3462 or visit bgcmarion.org.