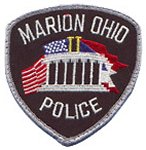 The Marion Police Department has announced that it will once again be holding a Citizen's Police Academy this year. The Citizen Police Academy provides the citizens of Marion a hands-on opportunity to learn more about their Police Department and the tasks and services our officers offer each day.
Graduates may be eligible to join the Citizen Police Academy Alumni Association (CPAAA), granting them a special status at the Police Department.
CPAAA members are issued a special ID card that allows them access to areas and functions not open to the general public. They are allowed greater "Ride Along" privileges than most people. They also have the opportunity to volunteer their time that other citizens do not have.
To enroll in the Citizen's Police Academy, you must be at least 18 years of age, be a citizen of Marion County, and pass a records check.
Classes meet every Tuesday night from 6:30pm to 9:30pm for 7 weeks beginning Sep. 24, 2013. All classes are taught by Marion City Police Department personnel. Classes will include drug laws and enforcement, traffic enforcement, crime scene processing, and a history of the department.
Applications can be picked up at the front desk of Marion City Hall during normal business hours or at the Marion Police Department after hours. Applications can also be printed off the Police Department web site at www.marionohiopolice.com. Applications must be returned by September 3, 2013.
If you have any questions, contact Lt. E.M. Brown at 387-2525.