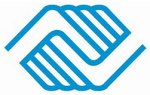 Bullying is the focus of the Boys & Girls Club of Marion County as they celebrate the 14th year of Afterschool Alliance's Lights on Afterschool. These events, held in thousands of communities nationwide, celebrate the afterschool programs that keep kids safe, inspire them to learn, and help working families.
The Marion Boys & Girls Club works to do just that, offering a program that gives members a safe, positive place to be after-school until 7:00 p.m., Monday through Friday. While at the Club, members participate in programming proven to help them achieve academic success, healthy lifestyle choices, and character and leadership development. Not only are they learning, club members say it is also fun.
The Boys & Girls Club's Lights on Afterschool event will be held on October 17, 2013 with a focus on bullying prevention.
"Bullying is a serious issue among youth with long lasting side effects," stated Allison Miracle, Executive Director of the Marion Club. "Our goal is to teach our members what exactly bullying is, what to do when they see or hear it, and how to properly vent their feelings."
It is said that one out of every four children are bullied while in their adolescents. Members will be asked to sign a pledge card standing up for bullying prevention.
According to America After 3PM survey data released by the Afterschool Alliance, 30% (4% higher than the national average) of Ohio's K-12 children are responsible for taking care of themselves after school and another 16 percent are in the care of brothers and sisters. For more survey results, visit www.afterschoolalliance.org/AA3PM.cfm.
86% of adults surveyed in Ohio agree that there should be "some type of organized activity or place for children and teens to go after school every day that provides opportunities to learn" and the Boys & Girls Club works hard to fill that need.
The Boys & Girls Club of Marion County is still accepting afterschool program applications for school aged children. Club membership is just $20 for the school year and assistance is available.
To learn more about the programs offered at the Boys & Girls Club of Marion County, visit www.bgcmarion.org or call 740-387-3462.
For more information on the Afterschool Alliance, visit www.afterschoolalliance.org.