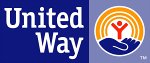 You are invited to get fit while having fun with your friends and raising money for local agencies. Marion Area Physicians is sponsoring a Zumbathon to benefit the United Way of Marion County on Saturday, October 19, 2013 at Boys & Girls Club of Marion County, 565 Oak Street.
More than 50 people are expected to take part in the fundraiser, which begins at 10:00am and ends at 1:00 p.m.  Registration will be held from 10-10:30am and Zumba participants are encouraged to provide a $10 contribution.  Refreshments will be available and door prizes will be given out during the last half hour.
The Zumbathon charity event is one of many that Marion Area Physicians is holding as a Pacesetter for United Way's 77th annual campaign.  The United Way of Marion County has a goal of $1 million, which will be used to support 19 local agencies who provide 33 different programs in the areas of education, income, health, and safety net.
The event is hosted by Zfrnz™, LLC, to benefit the Marion Area Physicians United Way campaign.  Joyce Reichardt, Sue Knotts, and Gwen Chase will be donating their services as instructors for the day's event.
For more information on the event, or to sign up to attend, visit the United Way of Marion County, Ohio's facebook page or website, www.unitedwaymarion.org.  For other information on United Way, call 740-383-3108 or visit www.unitedwaymarion.org.