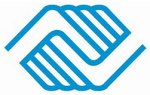 The Boys & Girls Club of Marion County is saying good bye to their executive director this week and beginning the search for the right person to fill a large leadership role within their organization. Allison Miracle resigned her position after serving the organization for the past five years, the last three as executive director.
Paula Lee, president of the Marion Boys & Girls Club board, said that any new director will have big shoes to fill.
"I would like to thank Allison for her hard work and dedication to the Boys and Girls Club over the past few years," stated Lee. "The Club has grown significantly during her time as Executive Director and she has been the driving force behind this growth.
The Club's board has already put together a search committee in order to locate the best possible person to lead the organization through continued growth. While they hope to hire a new director as soon as possible, Lee said the search will be as thorough as possible in order to find "the right person."
"The Club is in a great position to continue to provide a safe place for the Marion youth and the Board is committed to this and will work quickly to fill her position," said Lee.
Miracle started with the Boys & Girls Club of Marion County as a staff member in 2008 before being appointed executive director three years ago. She said that, even though she is looking forward to the next chapter in her career as she takes a position with a local company, leaving is bittersweet.
"The Club will always have a special place in my heart, however, my career path is taking me in a different direction," explained Miracle. "What I was able to accomplish for the Club would not have been possible without the community's support and for that I am ever grateful."
Miracle remains a staunch supporter of the Club and said she will continue to help in any way possible, including by providing guidance during the transition.
"Strengthening tomorrow's leaders today is vital to Marion's future which is why the Boys & Girls Club is such an important agency in our community," stated Miracle. "I have seen it grow tremendously; from the number of members to the amount of support. The largest impact was by far when the Club stopped being just school-based sites and became owners of 565 Oak Street."
"The Club works with members on their academic success, healthy lifestyle choices and character & leadership development," Miracle continued. "The bottom line is the Club saves lives."
Not only will there soon be a new executive director, but the Club will also soon have a new board president. In a planned transition, Cheryl Bowers, Placement Services Supervisor at Marion County Children Services, will take over as president from Lee at the end of the year to serve a two-year term.
Applications are now being accepted from those interested in leading the Marion Boys & Girls Club. To learn more about the qualifications desired and to apply, visit www.bgcmarion.org and click on the news tab.
To learn more about the Boys & Girls Club of Marion County and how your child can become a member, visit www.bgcmarion.org or call 387-3462. Membership is open to all school-aged children in Marion County and is $20 for the school year, although no child is turned away for lack of funds. The Club is located at 565 Oak Street in Marion.