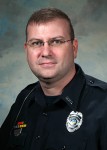 The Marion Police Department says Officer Todd Monnette and Property Officer Kathy Caudill have been selected as their Officer and Civilian Employee of the Year for 2013 after a vote of their peers.
Monnette was hired by the Marion Police Department on April 8, 2002 and was previously employed as a Deputy Sheriff with the Marion County Sheriff's Office before joining the police department.
"Officer Monnette was nominated by his Lieutenants because of his high activity rate and professional performance" said Interim Chief Randy Caryer. "Todd is a leader on second shift in terms of calls answered and warrants served."
"We are proud of Officer Monnette and he has earned this honor," stated Caryer.
Officers Norm Ratterman, Robb Reed and Detective David Troutman were also nominated for the award and are to be thanked for a year of outstanding service to the community.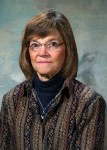 Kathy Caudill is the department's property officer. She is in charge of all of the evidence, contraband and found property seized by the Marion Police Department. She was hired for that position on August 4, 1997 and Caryer says she has provided exceptional service to the community in her capacity ever since.
"I have the utmost confidence in Kathy and am glad that she was recognized by her peers for this award. She has a job that not everyone sees but it is essential to the operation of the police department and she does it efficiently and effectively every day," said Interim Chief Caryer.
Administrative Secretary Diane Patrick and Communication Officer Kristen Lehman were also nominated for this award and the Marion Police Department is grateful for their outstanding service to the community in 2013.