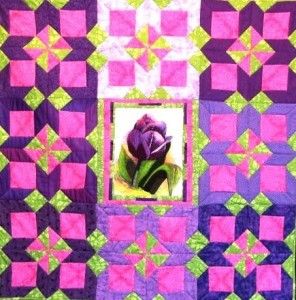 The Mid-Ohio Fine Art Society will present One Thread at a Time featuring the art quilts of Marcella Brown. The one day, one person showing will be held on January 19, 2014 and admission is free.
The showing is one of a monthly series of work being shown at the new Barlow Art Center Gallery, 1126 E. Center St., Marion, Ohio.
Hours are 2:00 pm to 5:00 pm. Donations are accepted and appreciated.
Featured Gold Level Sponsors for the show are Dave Roush Heating & Cooling Inc. and Bryan White Contracting.
For additional details, visit www.MidOhioFineArtSociety.org or call 740-401-9278.