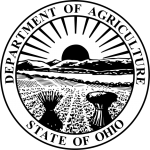 Nearly three weeks after a new law requiring all dog-rescue operations in Ohio to register with the state, only a fraction have taken that step, a Beacon Journal inquiry has determined. A check of state records show there are no rescues registered in Marion County.
The Commercial Dog Breeders Act, which the Ohio Legislature approved in 2012, mainly was designed to regulate dog-breeding operations, with the goal of improving the lives of animals in facilities commonly called "puppy mills."
High-volume dog breeders in the state — anyone who sells more than 60 dogs or has nine or more litters in a calender year — were required to register with the Ohio Department of Agriculture by January 1, 2014. Generally, the law prohibits a person from acting as a dog retailer in Ohio without a state license.
Also tucked inside the measure known as Senate Bill 130, however, was a requirement that every dog-rescue operation in Ohio register with the state agriculture department, as well.
There is no charge for a group to be licensed, but there was a flurry of objections from dog rescuers who resent state oversight, said Martha Leary of Star-Mar Rescue in Wooster, an affiliate program of Rescue Alliance.
The Ohio Department of Agriculture has sent out hundreds of letters to known rescues organizations telling them they had to comply.
The law describes a rescue as one that cannot operate for profit, sell dogs for a profit, breed dogs or purchase more than nine dogs in a calendar year unless they come from a shelter, animal warden, humane society or another animal rescue.
No one has a complete count of the rescue groups operating in the area, but Petfinder.com estimates the number in Ohio at between 400 and 500.
"This is not uncommon with regulating programs starting from scratch," said Erica Hawkins, communications director of the Ohio Department of Agriculture.
Rescues that refuse to comply with the law and fail to register will be fined, Hawkins said.
Enforcement of the registration law rests with the director, but dog wardens and humane society agents are required by law to report any rescues that are unregistered when they become aware of it.
As of the posting of this story, there were no rescues registered in Marion County. However, some rescues were registered in surrounding counties.
Delaware County
Almost Home Dog Rescue Of Ohio
Grandma's Gifts Inc.
Ohio Rottweiler Rescue
The Canine Collective
Hardin County
Morrow County
Cherokee Farm and Rescue
Melanies Dog Rescue
Third Tyme Rescue
Union County
Wyandot County
All Species Adoption Program
A listing of all registered rescue programs can be found by clicking here. For more information on registering a dog rescue, click here.
Click here to read more of this story.