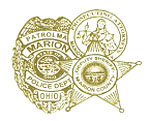 The MARMET Drug Task Force, Marion Police Department, and Marion County Sheriff's Office teamed up Wednesday morning and made mass arrests as part of the continuing effort to crack down on drug trafficking in the community. On March 12, 2014, over 25 law enforcement officers spread out across Marion as part of the investigation that has been over four months in the making.
Search warrants were previously served on four locations back on March 7, 2014.
"This, and other investigations, proves that if you sell drugs in Marion County you will get caught and you will be arrested," stated Marion County Sheriff Tim Bailey in a media release.
Marion Police Chief Bill Collins added, "I am proud of the MARMET Drug Task Force for their dedication to finding and arresting drug traffickers in our community. They have been very successful but there is more work to do. I am confident that their success will continue."
39 arrest warrants were issued to people involved with drug trafficking. 22 individuals were arrested Wednesday morning and officials are continuing to search for 17 others. 12 of those named are from Detroit and Chicago. You can find both complete lists below.
UPDATE: Two more individuals were arrested late Wednesday. The lists below have been updated.
In addition to the arrest warrants, a search warrant was also served Wednesday morning at 678 Sugar Street in Marion.
Officers Wednesday reportedly seized $1,143 in cash, a vehicle, 7.3 grams of heroin, 2.0 grams of crack cocaine and 9 grams of marijuana.
Sheriff Bailey, Chief Collins, and Marion County Prosecutor Brent Yager said they wanted to thank the community for their continued support and information, explaining that it is vital to these kinds of investigations.
Those arrested Wednesday included:
Jerry Akins, 27, of Marion, on 4 Counts of Trafficking in Drugs
Charles Alexander, 28, of Detroit, on 2 Counts of Trafficking
Eli Brown, 35, of Marion, on 2 Counts of Trafficking
Omar Burks, 24, of Detroit, for Possession of Drugs and Trafficking in Drugs
Allen Creagh, 33, of Marion, for 8 Counts of Trafficking in Drugs
Dathan Davis, 18, of Marion, for 2 Counts of Trafficking in Drugs
Shalon Ford, 29, of Marion, for Trafficking in Drugs
Mason Fry, 21, of Marion, for Trafficking in Drugs
Deon Gale, 35, of Marion, for 4 counts of Trafficking in Drugs
Robert Harbolt III, 29, of Marion, for Trafficking
Raymone Hayman, 44, of Detroit, for Possession of Drugs
Brenton Hensley, 19, of Marion, for Trafficking in Drugs
Sarah Hoffman, 36, of Marion (currently in prison) for 4 Counts of Trafficking in Drugs
Anthony Jackson, 19, of Chicago, for Trafficking in Drugs
Christopher May, 43, of Detroit, for Possession of Drugs
Ashley Redmon, 25, of Marion, for Permitting Drug Abuse
Beau Reyes, 29, of Chicago, for 3 Counts of Trafficking
Michael Slocum, 26, of Marion, for 3 Counts of Trafficking in Drugs
Jonathon Stanley, 27, of Marion, for 2 Counts of Trafficking in Drugs (Currently on Probation as well)
Hunter Thomas, 20, of Marion, for Trafficking in Drugs (Currently on Probation as well)
Keifer Wood, 19, of Marion, for Permitting Drug Abuse and 11 Counts of Corrupting Another with Drugs
Keith Wood, 43, of Marion, for Permitting Drug Abuse
Andrea Thacker, 33, of Marion, for Possession of drugs
Michael Fields, 34, of Marion, for 2 Counts of Trafficking in Drugs
Larry Lewis Jr., 36, of Marion, for Trafficking in Drugs (and additional $1,232 was seized during this arrest)
Those still sought included:
Dominique Brown, 23, of Marion, for Trafficking in Drugs
Sada Carter, 27, of Marion, for 2 Counts of Trafficking in Drugs
Dusty Fields, 30, of Marion, for 2 Counts of Trafficking in Drugs
lIya Green, 38, of Detroit, for Trafficking in Drugs
Royriecus Jones, 26, of Marion, for Trafficking in Drugs
Matt Layne, 25, of Marion, for Trafficking
Khyron Lipsomb, 23, of Detroit, for Trafficking in Drugs
Marlon Powers, 22, of Marion, for 2 Counts of Trafficking in Drugs
Jerry Reyes, 32, of Marion, for Trafficking in Drugs
Roger Rosvanis, 32, of Marion, for Trafficking in Drugs
Rayvon Spivey, 31, of Detroit, for Trafficking in Drugs
Curtis Thomas, 27, of Chicago, for Trafficking in Drugs
Nick Thompson, 34, of Detroit, for 2 Counts of Trafficking in Drugs
Destin Throckmorton, 18, of Marion, for 3 Counts of Trafficking
Darel Williams, 21, of Chicago, 2 Counts of Trafficking in Drugs