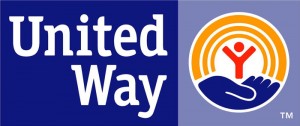 With an original goal of raising $1 million for local non-profits, the United Way of Marion County reported they nearly met that goal, raising 95 percent of the funds. The announcement came during their annual meeting this week where the United Way honored volunteers, supporters, and reflected on accomplishments from the past year.
The United Way of Marion County named the Boys & Girls Club of Marion County as Agency of the Year for outstanding service to the Marion Community.
"As we look at our array of Agency Partners, we recognize today one particular agency that consistently searches for ways to improve upon the services they provide to our community," explained Pam Stone, United Way Executive Director. "Boys and Girls Club isn't afraid to try new things and step up to meet the needs of children in our community."
Stone highlighted the Club's take over of the former Oak Street School nearly a year ago which includes a computer lab that provides free access to Stride Academy for all members. The program works to increase reading skills and comprehension. The Club currently serves an average of 155 students per day and is getting ready to celebrate National Boys & Girls Club Week at the end of the month.
Stone thanked the Boys & Girls Club for providing a safe, educational environment for kids after school.
The United Way managed to surprise their Volunteer of the Year, awarded to an individual that dedicates their time and commitment to the community as a whole. Mike Ring, was busy helping serve lunch during the event and had no idea he was about to be honored.
Ring, a graduate of Marion Catholic High School, spent 28 years working at Marion County Children Services, including serving as Executive Director.  He then worked for the State of Ohio, before retiring from TRECA.
"Not one to sit still for very long and looking for a way to put his faith into action, Mike has spent much of his retirement running the Transactions of Grace Outreach Ministry's weekly recovery groups," explained Stone.
Starting in July 2012 with just a few people, Ring now manages six weekly meeting groups that include more than 80 people. In addition to providing transportation for some, Ring ensures they have a place to sleep and food to eat. His organization is also currently renovating a building on North Main Street to serve those in need.
Ring and his wife, Connie, reside in Marion. They have two daughters and one son, six granddaughters, one grandson and one on the way. He enjoys working in the yard, vacationing at the beach, and spending time with his family.
In accepting his award, Ring, slightly choked up, said that he doesn't do any of these things on his own and thanked all of those who contribute.
The Corporate Citizen of the Year Award, for corporations/organizations that dedicate their time and commitment to the community as a whole, was given to Nucor Steel. In addition to running an "amazing" United Way campaign the past couple of years, Stone explained that Nucor Steel has "stepped up to meet the needs of the community" in their work with the following:
Unity in Community Day of Service for United Way
Charity Outing – Make A Wish of Ohio, Kentucky and Indiana, raised $131,000 in 2013
Rushmore Academy – Student Work Program
Downtown Spring Beautification Project
Earth Day – Program at OSUM/MTC and General Recycling of Ohio
Safety City – Board Member and Monetary Support
Heart of Ohio Junior Golf Association – Most Improved Golfer Scholarship
Food drives for local pantries
Adopt Families and Kids for Christmas
Community Safety Awareness advertising in local Media
Support several non-profits financially
"If every company in Marion did what Nucor does, it would be a different place," stated Stone.
The Pacesetters for the 2013 fundraising campaign, groups that "set the pace" for the other fundraisers, included Marion Area Physicians, The Ohio State University at Marion, and United Bank.
Marion Area Physicians took the role of being a Pacesetter seriously and rallied the troops to more than double their fundraising efforts from the previous year. The Ohio State University at Marion have long been committed to the annual campaign and this year hit $10,000 in donations. United Bank, another longtime fundraiser, also reached the $10,000 mark this year.
Out of 161 "Pillars," individuals who donate $1,000 or more, the employees of Whirlpool contributed 24. Honorable mentions went to Marion General Hospital with 14 Pillars and Marion Area Physicians with 10 Pillars.
Outstanding Organization Awards are annually given to companies that have shown "outstanding effort and support" of the United Way campaign. This year's awards went to the Marion City Schools, Sims Brothers, and United Church Homes.
In addition to hosting the annual hot wing eating contest, Marion City Schools' High School Principal, Kirk Koennecke, committed to increase their community fundraising efforts at their high school this year. He achieved his goal and more than doubled the amount raised at that school building compared with last year.
The 2013 campaign made 6 out of the past 7 years that Sims Brothers has collected $15,000 in pledges for United Way. And that doesn't include the other "members" of their family – Triple Team Maintenance and Triad Transport – whom also regularly support the United Way.
As one of United Way's growing fundraisers, United Church Homes has increased their campaign from just over $500 several years ago to surpassing $6,000 this year.
The Creativity in Caring Awards, given to organizations that have found creative ways to support the United Way's campaign efforts, where given to Charleston Place and Ta Die For Gourmet Cupcakes.
Not ones to let their small staff size limit their fundraising ability, Charleston Place turned outward and invited the community to join their efforts – dreaming up the BFF's Unite event where many were pampered and took the time to relax before the rush of the holiday season hit.
Ta Die For Gourmet Cupcake's Dave and Missy Meddings decided to enter the Hot Wing Eating Contest and was looking for a way to raise the entry fee. That's when they decided to donate the proceeds from their Facebook auctions to United Way.
The Thanks a Million Award, for the ongoing creative services provided every year to make the annual campaign a success, was given to the Marion Star and ClearChannel Marion.
The United Way of Marion County also issued service awards to Dan Wigton for serving as the 2013 Campaign Chair and Steve Washburn for serving as the 2013 Board of Trustees Chair.