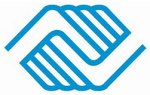 With the weather getting warmer, the Boys & Girls Club of Marion County is gearing up for their annual Summer Program, running from June 9 through August 15, 2014. Enrolled youth, in grades kindergarten through high school, will participate in activities like swimming, athletics, art, music, and more while also keeping their academic skills honed and ready for the next school year.
Studies show that teachers spend an average of four to six weeks re-teaching materials that students have lost during the summer. With Academic Enhancement, Club members continue to build upon reading and writing skills that will help them carry their skills into the next school year. These fun, but beneficial activities include leisure reading, writing activities, flash cards and other educational learning games.
The fight against drug and alcohol abuse is an important community issue. SMART Moves at the Boys & Girls Club is a prevention program which targets those issues and teaches young people how to say no by involving them in discussion and role-playing.  This raises their decision-making skills and helps them confront these issues in their daily lives. In addition to SMART Moves, programs such as Passport to Manhood and SMART Girls will be run with members to promote a better self-images and help them be the best they can be.
Along with educational opportunities members participate in activities within the Club building including the art room, dance room, game rooms, and gym. Members will also get the opportunity to participate in swimming once a week at the Lincoln Park Aquatic Center and field trips downtown to the Palace Theatre.
New this year will be vegetable gardens as part of the Boys & Girls Club's Healthy Habits Program. Thanks to funding from the Marion Community Foundation, members will participate in planting, growing, and taking care of the garden and then reap the rewards by getting to sample the finished products while learning about healthy eating.
This summer program is not just for young children, but is also for older teens. Junior Staff/Member is for 13 to 18 year olds and prepares members for future roles as human services professionals. By taking part in career growing activities and finding the importance of community service, these members are able to make positive decisions now and in the future.
"The Boys and Girls Club is a positive place for kids and we goal continues to be to help shape Marion's youth into responsible young people," said Scott Murphy, Executive Director. "This summer program is just one more way the club is influencing young people, creating a positive light in their life, and helping them achieve future success."
The Summer Program is held at the Boys & Girls Club, 565 Oak Street, Monday through Friday, 7:30am to 5:30pm. Breakfast, lunch, and a snack will be provided.
Rates for the summer program are based on a sliding fee scale ranging from $5 to $50 a week per member. With the Clubs mission of helping those most in need, no child will be turned down for an inability to pay.
Summer Program applications are available now. You can download forms at www.bgcmarion.org or pick on up at the Club.
If you would like to donate to the program, volunteer your time, or get more information about the program, visit www.bgcmarion.org, or call 740-387-3462.