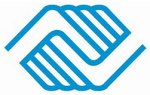 The Boys & Girls Club of Marion County is asking everyone to "Go the Distance" for local kids and join them for their 3rd Annual 5k Run/Walk and Kid's Fun Run on Saturday, May 17, 2014. Last year over 100 runners and walkers helped raise funds for the non-profit group and advance their efforts to provide services to children in Marion.
This will be the first year for the event at the Boys & Girls Club's building at 565 Oak Street and the route will go through Lincoln Park and the local neighborhood.
The Kids' Fun Run, for those 11 years and under, is free.
The 5k Run/Walk is $25 for those who pre-register or $30 on race day. Those registered by May 1, 2014 will receive a free t-shirt. Awards will be given for category and overall winners.
You can pre-register online at Premier Sports (www.premierraces.com) or in person at the Boys & Girls Club office (565 Oak Street) and at any Fahey Bank location. You can also download a registration form at www.bgcmarion.org.
Registration opens at 7:30 am on race day. The Kid's Fun Run starts at 8:30 am and the adult 5k starts at 9:00 am.
Boys & Girls Club of Marion County offers afterschool and mentoring programs to youth throughout Marion County. They are currently accepting applications for their Summer Program where members will continue their academic advancement while activities like art, swimming, music, and more.
For more information on the Go the Distance event, Club programs, Summer Program applications, or how you can help make a positive impact on area youth, call the Boys & Girls Club of Marion County at 740-387-3462 or online at www.bgcmarion.org.