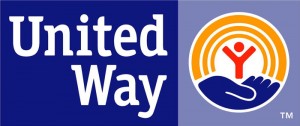 In the spirit of "Living United," more than 1,000 Harding High School students and staff will show their commitment to positive change on Friday, April 4. In partnership with United Way of Marion County, the Marion Area Chamber of Commerce, and the Pearson Foundation, Harding High School will implement its very first United Service Day through 28 different community service projects in and around Marion County.
"I think sometimes adults don't always see young people in the best light," explained United Way Executive Director Pam Stone. "When in reality, they are living repositories of creative energy just looking for opportunities.  They are still wonderfully idealistic about the possibilities and have the vitality to drive change."
The purpose of the event is to help students develop leadership skills, character and civic pride though giving back to the community.
"This is a significant accomplishment, and I'm absolutely proud of the students for not just blasting the community with 28 unique projects, but also for participating in the planning process," said Kirk Koennecke, Principal at Harding. "Students, staff and the project partners have been working diligently behind the scenes since the beginning of the school year to develop the volunteer activities.  The Harding staff wanted a way to showcase how remarkable their students are, and I think United Service Day is a fantastic way to do that."
The students themselves worked closely with United Way and school staff to identify volunteer opportunities and to prioritize needs. Volunteer projects will include helping elementary students with reading and math, serving lunch to local veterans at the high school, cleaning and beautifying Grant Middle School, and tackling service assignments at various non-profits like the Boys & Girls Club and The Salvation Army.
United Service Day will begin early in the morning on the 4th with a Marion Area Chamber sponsored Bagels & Business at Harding. A student social media team will be tweeting and posting about events during the day.  In the afternoon, students will return to the school to reflect on how the projects affected them.
Pam Stone, Executive Director of the United Way noted, "It's no secret that today's students are tomorrow's leaders and we want them to learn the joy of giving back to their community. This is a wonderful opportunity for the community and the kids to connect with one another."