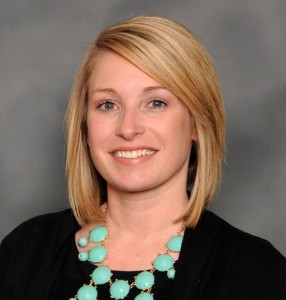 Marion City Schools has filled two key administrative positions in their effort to "inspire a community of achievement." The Marion City Schools Board of Education voted Monday evening, April 21, 2014 to hire Jennifer Lawson as the district's assistant superintendent and Stephen P. Fujii as its director of school operations. Both contracts are effective on July 1.
Lawson, passionate about student learning and experienced in instructional resources on both a building and district level, has helped lead the district as Marion City Schools' director of continuous improvement this school year. She's serving as interim assistant superintendent following the resignation of Stephen Anway, who accepted a position of superintendent of Old Fort Schools in March.
"Jennifer has made a significant impact in our district within a very short period of time," Marion City Schools Superintendent Gary Barber said. "She has the leadership, the energy level, and the relationship skills needed to move our district forward."
Lawson is experienced at making sure instructional resources and practices are available to improve student achievement. She worked as a Common Core and formative assessment trainer with Align, Assess, Achieve, a team of highly qualified trainers and coaches who provide a wide variety of training opportunities for teachers. She previously worked as a consultant for the Ohio Department of Education's Office of Educator Effectiveness and has experience as a special education teacher, regular classroom teacher and assistant principal.
The district will dissolve the director of continuous improvement position.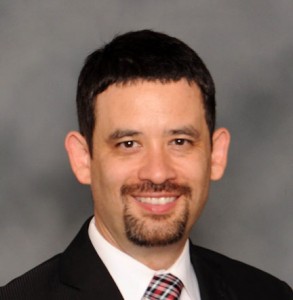 Marion City Schools hired Fujii, the Delaware Area Career Center's north campus building director, as its director of school operations.
Fujii will manage the district's operations team that includes building operations, custodial, maintenance, food service and transportation departments. He will oversee career technical programs within the district. The director of school operations will work closely with principals, be credentialed in Ohio's Teacher Evaluation System and Principal Evaluation System, and evaluate administrators including principals.
Fujii brings years of teaching and administrative experience to the position. Under his leadership, Big Walnut High School increased its building performance rating from effective to excellent on the state report card. He led initiatives that improved student performance on the ACT college preparatory test.
"Steve is an amazing leader who cares deeply about students, parents, and the staff he serves," Barber said. "He has a dynamic personality and is results-oriented."
Fujii's administrative experience includes serving as principal of Big Walnut High School from 2009 to 2013; principal of Big Walnut Middle School from 2008-2009; dean of students at Big Walnut High School from 2007 to 2008; and assistant principal of the South-Western Career Academy from 2005 to 2007. He taught at Finland Middle School and Brookpark Middle School from 1999 to 2005.
Fujii's leadership experience includes serving as a military officer in the U.S. Army from 1994 to 2002. He saw active duty in Bosnia-Herzegovina as the tank platoon leader and support platoon leader of the 1st Battalion, 77th Armor Regiment from November 1996 to January 1999.