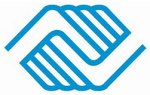 The Boys & Girls Club of Marion County will kick off their annual afterschool program for the 2014-2015 school year on Monday, August 25. The Club, located at 565 Oak Street, will be open from 3:00pm to 7:00pm, Monday through Friday (with exceptions for some holidays), serving youth ages Kindergarten through High School.
The Boys & Girls Club is open to all youth in Marion County, providing a safe environment where kids participate in various programs that help them with school work, improve health, and teach valuable life and leadership skills.
The Marion City Schools students at George Washington, Taft, Benjamin Harrison, Hayes, McKinley, and Garfield Elementary buildings will be bused to the Club at the end of the school day. Middle school and high school students along with students at the various county schools will have to find their own way to the Club.
This is the second year the afterschool program has been housed at the Boys & Girls Club's new facility inside the former Oak Street Elementary. Programs have continued to expand, including the opportunity for middle school and high school students to serve as junior staff to help mentor the younger students. The building is also home to a large teen center that includes a pool table, ping pong table, fosse ball, Wii and Xbox Kinect that will provide youth a safe, entertaining space after school.
One of the main focuses at the Club is homework help. Daily during Power Hour, students will be split up according to grade level and focus on homework and academic enhancement activities. One of the resources available to help with improving students' grades is a large computer lab which allows students to complete homework, strengthen education goals, and learn new skills.
The fee to be a member of the Boys & Girls Club for the 2014–2015 school year will be $20. This fee can be paid in full at the time the application is submitted or a payment plan can be set up.
Membership applications for the Boys & Girls Club of Marion County can be downloaded at www.bgcmarion.org or by stopping by the Club. Those interested should turn in the completed application at the Club.
To learn more, visit their website or call their office at (740) 387-3462.