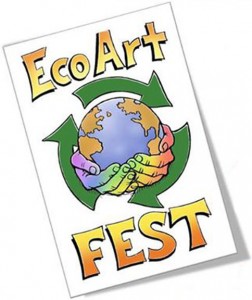 Celebrate America Recycles Day at the 5th Annual Eco-Art Show on Saturday, November 15, 2014 from 11:00am to 7:00pm at Marion's Historic Palace Theatre. Artists, crafters and businesses are invited to register now for the show.
All items for sale or display need to be created at least in part from recycled, reused, repurposed materials.
Please contact Angela Carbetta by phone at 740-223-4120, email at wastenot@co.marion.oh.us, or on Facebook on the Marion County Recycling & Litter Prevention page.
Registration deadline is Friday, October 17th.